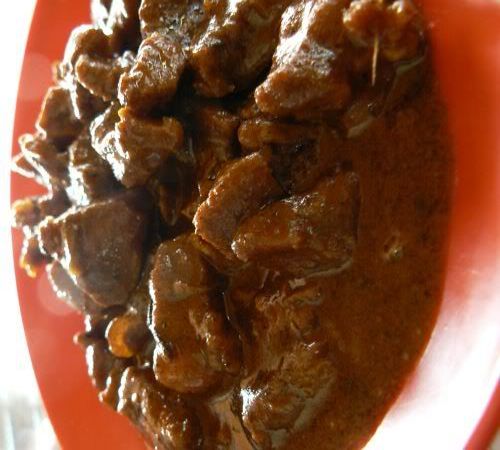 If you love hot and spicy food, Singhalese food is just the right stuff to fire up your tummy. Unlike Indian food which is overexposed in the Klang Valley, food from the isle of Sri Lanka is a rare find. This is evident by the Singhalese who were packing back the curries and vegetables at this simple little cafe as this was the place they ran to whenever those homesick pangs struck.

In Sri Lankan cuisine, their use of spices is different from the Indians as their chillies and spices are more fragrant and spicy. Black pepper is also used to flavour a lot of the dishes. Try their specialty, the Black Mutton Curry which has roasted coriander, cumin and fennel seeds that gives it the blackish appearance. Just be careful as it's hot, hot, hot!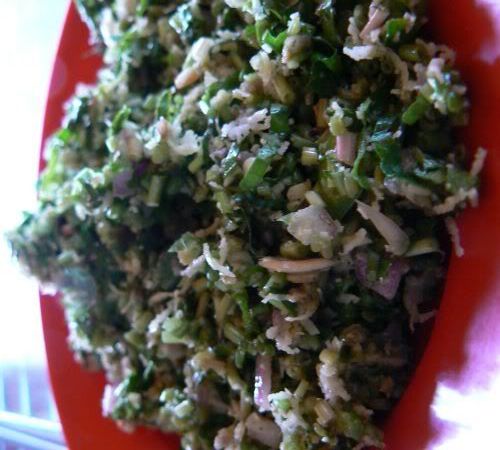 You can cool down your tongue with their refreshing pegaga salad (Gotukola Sambala). We're quite familiar with the use of pegaga as juices or eaten raw as Ulam in Malaysia but it's my first time trying it as a salad with chopped onions.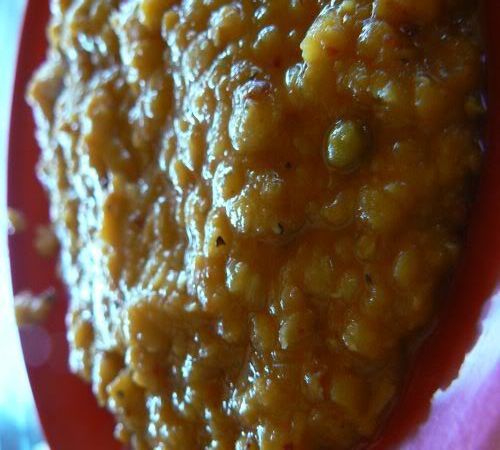 Even their dhall is different from the Indian stalls as it's thick and lumpy totally alien from the watery type we eat at the mamak stalls with our roti canai.


There are lots of healthy vegetable curries like this bittergourd curry. They also have their version of a banana bud curry which is also unusual.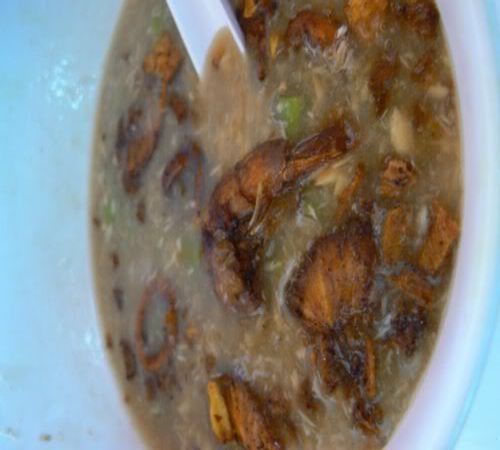 If you dine here on Sundays, they serve this Sri Lankan specialty - Odial Kool. It's like a seafood broth which is chock full of prawns, crabs, jackfruit seeds, beans and tapioca pieces. When they serve it to you, it's topped with a deep fried garnishing of chopped onions, sliced garlic and prawns.
(This place is really tucked away in a square of shophouses. It's just a few doors away from the Ipoh Steamed Rice Shop which
KY Speaks
has drawn a map. If you visit Kelana Jaya's Giant hypermarket, you will pass by the back of the restaurant on the road out of the hypermarket as it's just after the college building.)
*Disclaimer: The opinions expressed here is entirely based on my personal tastebuds and may vary for others. The reviewer also declares that she has not received any monetary or non-monetary compensation from the restaurant for writing this review.

Tagged with:
Singhalese Food
+
Sri Lankan Food