Dim sum is food I eat once in a blue moon. Not too sure why but sometimes it's difficult to get really nice ones hence I don't eat it often as I like. I do have childhood memories of indulging in Sunday dim sum lunches at the old Merlin Hotel's Chinese restaurant where Concorde Hotel is now. My favourites were the steamed char siu paus and their cool coconut dessert. What was also memorable was their tortoise pond which was an essential spot to play at.
Recently, we visited Teochew Restaurant, an old style Chinese restaurant which still serves their dim sum in metal pushcarts just like the old days. I love that way of serving dim sum versus the order from the paper menu which is adopted by most restaurants since I'm hopeless in Chinese and visuals of my food is a great guide. Char siu pau is an essential for me but this time round, I settled for these mini chan buns which also contain the same meat filling but they are encased in a bread dough.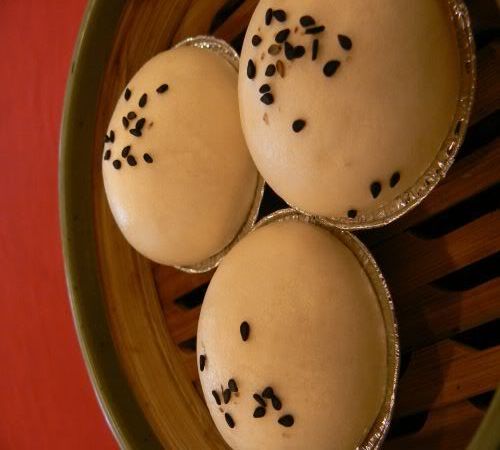 Something unusual in dim sum restaurants, steamed pumpkin buns topped with black sesame seeds. This was really yummy and nice, I love the sweet pumpkin filling encased in the steamed bun.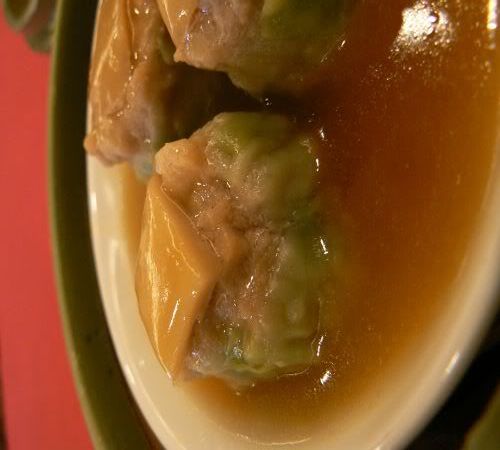 Not many people eat dim sum nowadays as they claim it's too rich and the meats they used are too fat. It's okay to indulge in them once in a while just like this abalone topped dumpling. For me, I usually drink lots and lots of chinese tea during and after the meal as it's believed that it helps disperse the oil within your body.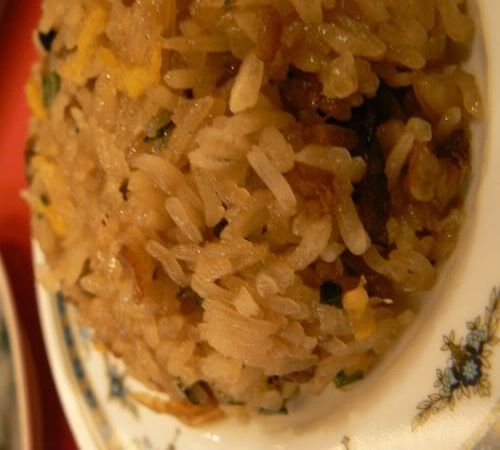 Teochew Restaurant has a slightly different version of the glutinous rice, it's fried instead of steamed. Not so great as it was oily and somehow the flavours weren't so nice.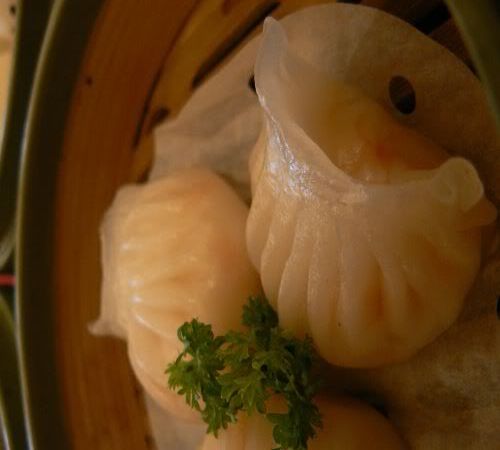 An essential order whenever you eat dim sum is the Har Kau - steamed prawns encased in a semi transparent skin. The prawns were crunchy and the skin was not too thick.


This is similar to the Har Kau except fresh scallop topped with fish roe is used instead of prawns.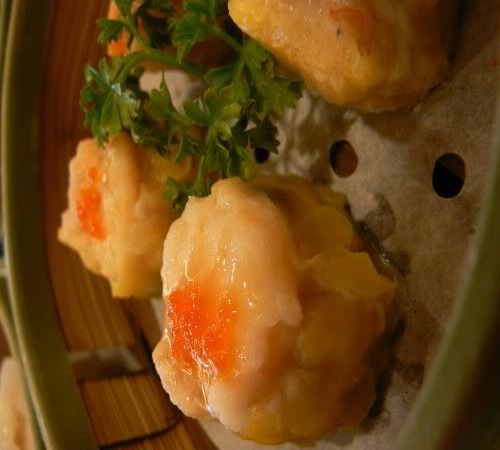 Another must have in dim sum restaurants - siu mai which is steamed dumplings encased in a thin wrapper with a meat and shrimp filling. This is topped with crab roe.


Certain of their dishes have been given modern twists like this chee cheong fun which was stuffed with pumpkin, mushrooms and sweet corn instead of the usual char siu and prawns. Pretty good stuff I thought.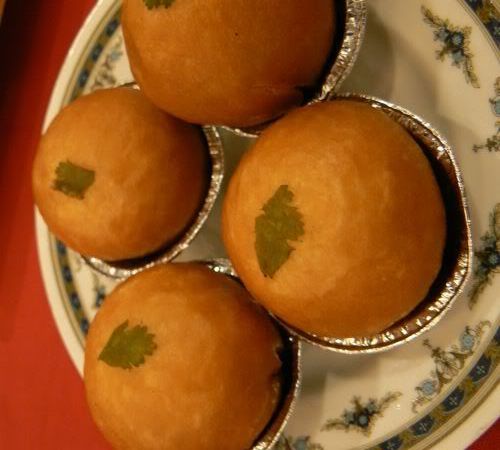 For desserts, instead of the egg tarts, we went for the deep fried buns filled with salted egg yolk custard that were yummy and rich tasting.

If you want to indulge in some old style and slightly modern dim sum, do try this place which has almost 100 types of dim sum they serve for breakfast to lunchtime (7.30 am to 2.45 pm). They also have a limited dim sum menu at night with less fried items. Besides dim sum, this restaurant also serves Teochew specialities like Teochew Special Fish Noodle, Teochew Salted Duck, yam and vegetables in claypot and Teochew style steamboat with fish head.
270 - 272 Jalan Changkat Thamby Dollah