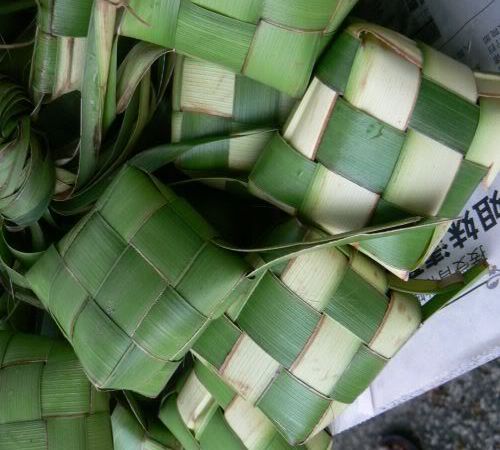 Selamat Hari Raya Adilfitri to all! Do celebrate with lots of yummy ketupat, lemang, peanut sauce, rendang and cookies. I know everyone was celebrating last night with fireworks as the cats were terrified.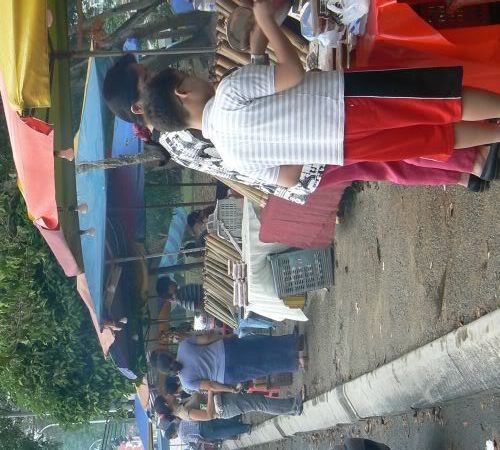 Yesterday, the lemang stalls along Taman Tun Dr Ismail and Damansara Utama started business. This is a yearly tradition whereby these stall owners travel down from their villages to set up business at the side of the road. A quick count indicates a total of twenty plus stalls last evening including a flower stall. Usually, they camp out here for a few days just before the festivities start since people tend to buy lemang and rendang to celebrate Raya.


Things seem to be pretty quiet this time round, probably because the authorities have been sniffing around the area earlier on. The scenes here are similar to
last year
whereby tents are set up at the back as they will camp out at this area for a few days.


This year round, we decided to be extremely festive and bought one small tube of lemang, beef rendang and bergedel for last night's dinner. Must admit, it was the nicest lemang I have ever tasted as the glutinous rice was not too hard nor soft. Splashie Boy has a theory that you need to buy a smaller bamboo tube versus the longer ones as they cook better. The bergedel which is similar to a potato cake but filled with minced meat was pretty good too. However prices here are at a premium but I rather buy my lemang here rather than drive all the way to Ulu Kelang.
If you are planning to drop by here to buy your supply of lemang and rendang, try not to block the road and park at the back. It's just a short walk to the stalls.
Along the road which passes by Taman Tun Dr Ismail and Damansara Utama and on the way to 1 Utama Shopping Centre
(For further details on lemang and pictures, see
last year's post
on these stalls)