We take a break from the Ramadan Bazaars since today is the Mid Autumn Festival. It's time to have those sit down family dinners and if you have young kids in the family, take them around the neighbourhood for a lantern procession. However with the hazy skies we have now, I'm not sure how one can eat mooncakes, sip Chinese tea from small cups and savour the full moon.
Last year, I confessed I am not a fan of the mooncake as I find the lotus paste too sweet for my liking. Hence when it came to comparing mooncakes offered in town, I was clueless but one of my friends conducted extensive survey and research for her ultimate mooncake. She reckons the best mooncake she has tasted is from Li Yen, Ritz Carlton Hotel and if you fancy durian, the Snow Skin one from Mandarin Oriental Hotel is great too. Thumbs up went to Tong Kee Brothers Confectionery's Koong Chye Peng i.e. those biscuits made from just the mooncake skin. My personal favourite every year are the Heong Far Biscuits from Foh San as it combines the mooncake skin and melon seeds for a yummy snack. Give that a try as it's delicious.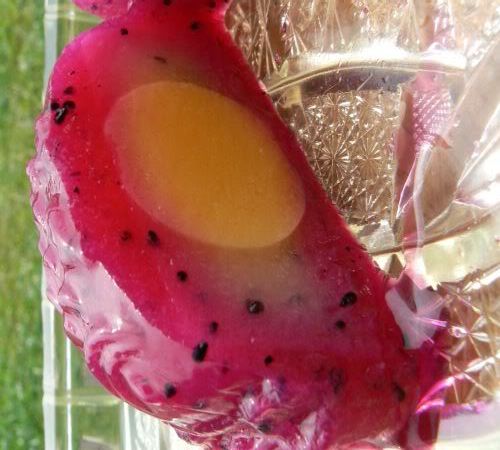 During this season, I tend to go crazy about jelly mooncakes. I guess ever since I discovered them last year, I have been hooked. Last year, I made
Cappuccino,
Mango and Strawberry flavours
but this year, I started experimenting with different ideas. One unique one was the Longan Jelly Mooncake with one whole canned longan in the middle to represent the egg yolk. However I dished the idea after a few trials since it was kinda difficult to cut even though visually it looked nice. This was replaced instead with chopped longan bits which tasted better. You can make a similar one with canned lychees that taste great too. Another one that made the cut was the Mocha and Chocolate Jelly Mooncakes - the Mocha one has a Milo and Nescafe to give it the chocolatey taste.
Not all the mooncakes I experimented made the cut - the Pink and White Dragonfruit Jelly Mooncake I made above looked great but I felt the taste was too flat. I tried combining White Coffee with Chocolate but the taste wasn't too right either so I guess it's another year of research and development on new kinds of Jelly Mooncakes I want to make. It's actually quite fun to think of new flavours and combinations.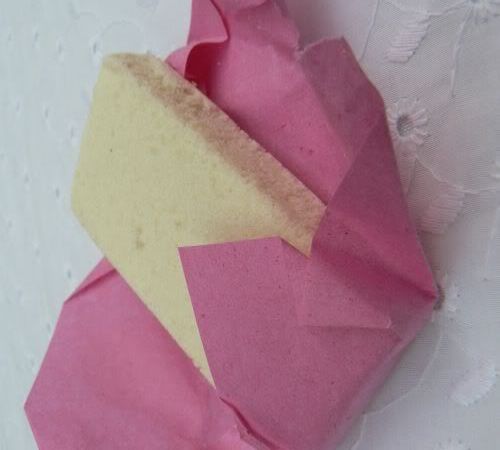 One more item I thought I will share with you - this is called Wan Pin Kuih or Yuen Pei Kau. It seems in olden days, this was used to celebrate Mid Autumn Festival before Mooncakes. This white cake made from a combination of glutinous rice flour and rice flour is sticky and gooey once you pop it in your mouth. Traditionally it's wrapped in pink paper but during the festival, special versions are made in round shapes and chopped with the moon goddess' image.
Happy Mid Autumn Festival and do enjoy the festivities tonight.