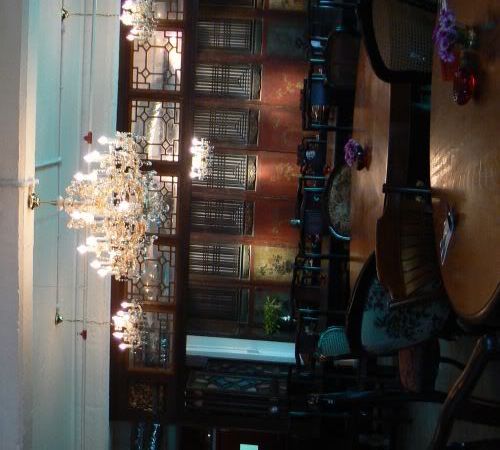 I'm moving away from my Ramadan Bazaar coverage as I am sure all of you know more than enough places to go by now. If you do go and find interesting tidbits and items for sale, I would love to hear more about it, so drop me a comment in the boxes - the left hand side Haloscan Comment for non-bloggers and the right hand side Blogger Comment for bloggers registered with them.

Back to food reviews and after meeting an old friend yesterday, I remembered pictures I snapped when she was back for her previous holidays. She's very into Nyonya food hence we always seem to end up at Little Penang Cafe. This time round, we decided to go for something different i.e. all the way to Central Market to try Old China's latest outlet, Precious.


Central Market has gone through a revamp recently and everything looks much neater especially the downstairs stalls. Instead of the pushcart system, they now have individual lots hence everything is tucked in and not haphazardly placed around. Thumbs up for that improvement but sadly I suspect the costs of modernisation will be passed on to the customer as prices for goods in Central Market are shockingly expensive. My cousins from Canada were complaining to me that simple trinkets and handicrafts are pricey and the only way you get good prices is if you know the stall owners well.

Old China Cafe first started out near Petaling Street at an old shophouse i.e. off Jalan Balai Polis (the Police Station in English) and they are famed for serving Nyonya cuisine in premises decorated with old antiques that hark back to a time long forgotten. It's a great way to peek into how life was in those olden days. With this Central Market outlet, it's a similar formula of antiques but on a grander scale. Hence you see lots of crystal chandeliers hung around the restaurant including the wash room. What is most impressive is their huge bar counter at the front of their restaurant which has been beautifully restored. To read more about the furniture items they utilised in the restaurant and their origins, click on the Old China Cafe website link.


On to food to satisfy our rumbling tummies, first was the Top Hats or popularly known as Pie Tee (RM8.80), an essential order when you are visiting a Nyonya restaurant. This version came in a do-it-yourself platter with the Ju Hoo Char made from shredded yam bean (bangkuang) and chicken, minced eggs and chilli sauce. We all liked the chilli sauce which wasn't too spicy but added a nice touch to the whole ensemble.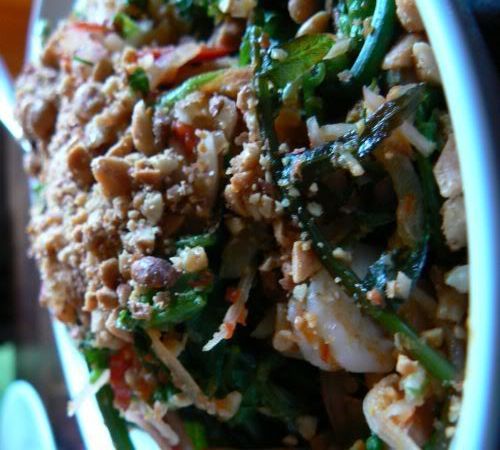 Kerabu Paku Pakis (RM13.80) was next and it came with ferntops, prawns, shallots and lots of ground peanuts as a topping. We all liked this dish as it was nice and refreshing. However, there were some woody stems still left on the ferntops which was slightly irritating.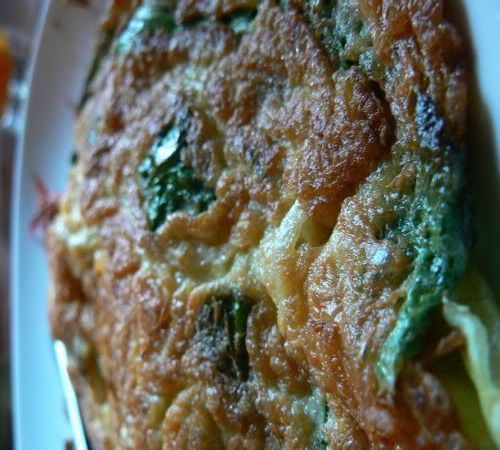 Originally we wanted to order Otak Otak, another must have in Nyonya restaurants but they had run out hence we settled for the Cincalok Omelette (RM10.80). Cincalok is an acquired taste as it's made from tiny prawns also known as krill that have been fermented in salt and cooked rice. If you taste it on it's own, it's extremely pungent but the taste is milder if you mix it with lime juice and sugar to make a sambal. It's also used to cook omelettes and chicken dishes.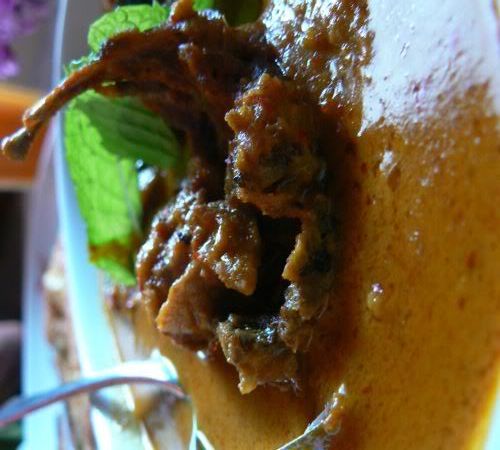 This was everybody's favourite, their Kari Kapitan (RM18.90) with lots of curry sauce that was heavenly with white rice. In fact, we kept taking the curry versus the chicken.


This was pretty good too with white rice, their Lemak Nenas Prawns (RM39.90) which came with a creamy coconut milk enhanced curry and lots of pineapples. The curries are quite mild and we felt well suited for tourists (there were a few around that lunch time who were also snapping pictures) but if you're into spicy Nyonya food, then you will be sorely dissapointed.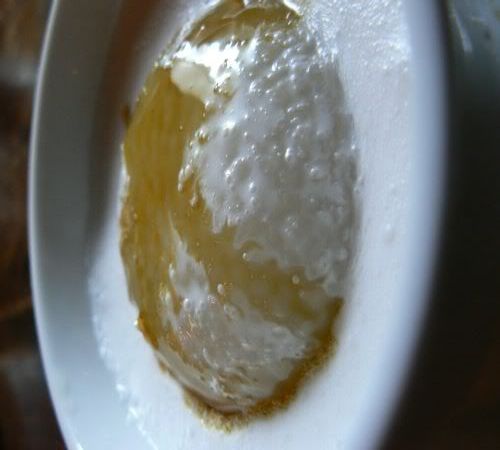 We all finished with Sago Gula Melaka(RM4.90) which came with coconut milk and thick gula melaka (palm sugar) syrup that was simply heavenly.

The prices here are a tad expensive versus the average Nyonya restaurant but it's a great place to bring friends who are visiting Malaysia for the first time to let them experience the food. When it came to dividing the bill, my friend who works in London said, "so cheap!" while my friend who works in KL said, "that's pricey, I could have gotten a better meal in Cambodia!".
Precious Old China
Lot 2, Mezzanine Flour
Central Market
Kuala Lumpur

Tel No: 03 - 2273 7372

(The restaurant is next to the food court. Go up the first stairs on your right hand side and turn left, walk straight and you will see the restaurant entrance that is flanked by two stone lions.)
*Disclaimer: The opinions expressed here is entirely based on my personal tastebuds and may vary for others. The reviewer also declares that she has not received any monetary or non-monetary compensation from the restaurant for writing this review.
Tagged with: Malaysian Food + Nyonya

Other reviews: