Meow everyone,

This weekend, I am featuring the latest additions to Mum's "cat shelter", teeny weeny calico kittens just born beginning of February to the neighbour's cat.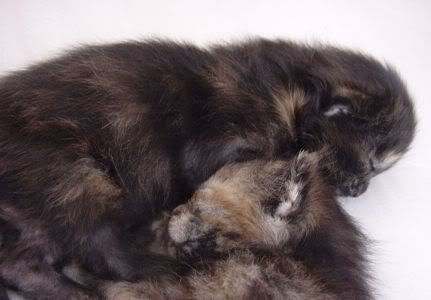 Mum is not sure why but this time round, the mother cat transferred them from her own house across the road to our house. (Usually the kittens grow up to a certain age and then start creeping over to our house) She suspects it could be that she did not like her other nest due to the heavy rains we are experiencing every day. Anyway, Mum has made her a new nest with a huge printer box which she seems to like.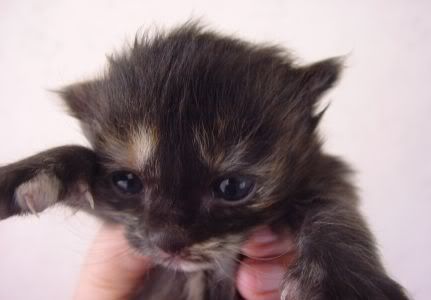 The kittens are very very tiny hence Mum had to hold them up to take pictures. They're both calico just like their mother and highly likely to be female.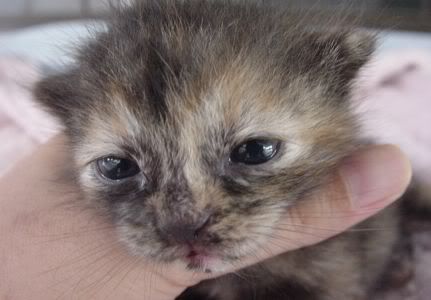 One has more brown hair versus the other one who is darker. Both will have fluffy longish hair like their mother and straight tails. Sadly, the neighbour does not want them at all - she has also threatened that she does not even want the mother cat so Mum feels she is running a temporary "cat shelter" at home. We will have to put up the calico kittens for adoption so if anyone of you are interested to take them home, drop Mum a line at
boo_liciouskl@yahoo.com
Take care and lots of love, hugs and meow kisses
P/s join my kitty pals especially my secret Valentine, Kiri at
eat stuff
for a rip roaring Weekend Cat Blogging.
Tagged with:
WCB 37
+
Weekend Cat Blogging