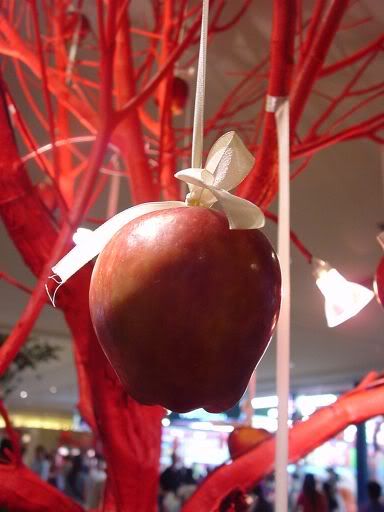 Happy Valentine's Day!


Instead of hearts, I thought this tree with hanging red apples from Mid Valley Megamall will be something different. I love the way they kinda remind me of the tree in Eden that Eve tempted Adam with.

Do enjoy today with your loved ones and remember it's the thought that counts rather than the size or the price of the gift. Have lots of fun.