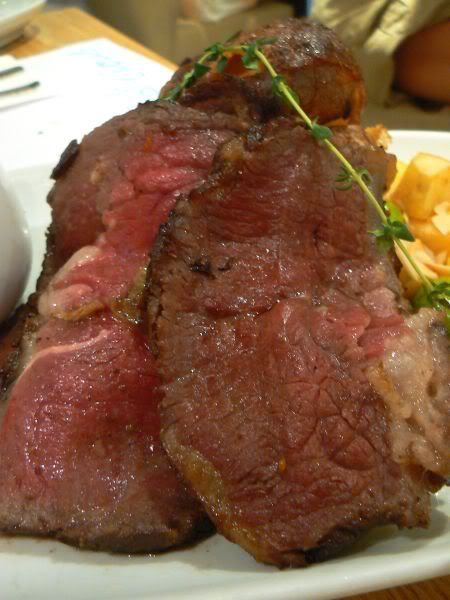 Roast Beef

Tis the season to be jolly.....! I found out last week that Delicious has a Christmas catalogue with all their goodies for the festive season. Laid out in a manner which looked suspiciously like my Donna Hay or Marie Claire cookbooks, there are recipes and pictures of items you can order to cater for your party - roast turkey with all the sides, cakes, cupcakes and etc.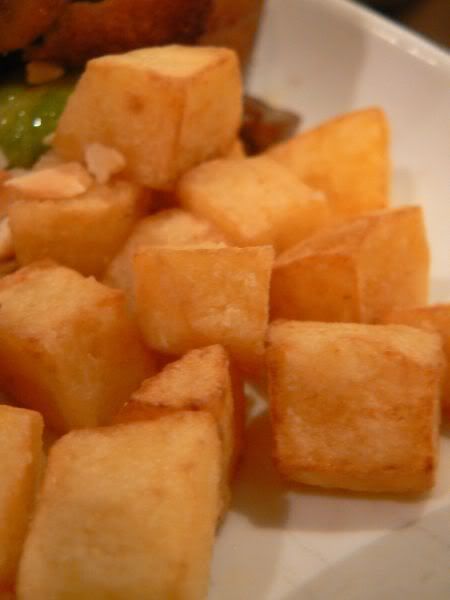 Roast Potatoes
I also found out they were serving their Christmas special - Roast Beef with Yorkshire Pudding. During my years in England, I developed a love for roast lunches. I used to look forward to Sunday lunches where it was traditional to have roast beef, lamb, pork or chicken. Served with lots of brown gravy, it was a perfect end to a week.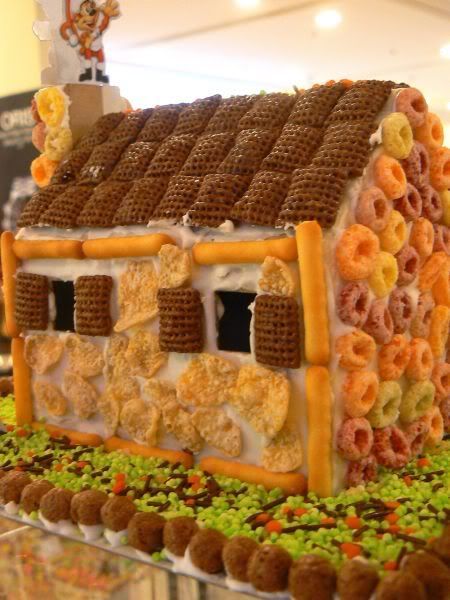 Gingerbread House
The one in Delicious took a while to arrive on the table - could be due to the time it needed in the oven to reheat. I asked for medium and the roast beef slices was good and tender. Instead of the brown sauce gravy they served a black pepper sauce on the side. Wasn't my favourite as I still prefer traditional brown sauce hence I dipped my beef sparingly. Although I liked my roast beef slices, I didn't quite like the sides. Yorkshire pudding was okay and a large portion. They served brussel sprouts and chesnuts topped with almonds, a favourite of mine. Unfortunately they had chucked it in the oven to reheat hence it was quite dry. I also had roast potato cubes on the side which was not bad but not crunchy enough. Priced at RM49.90, I thought it was a pretty good deal as the portion was huge. For the sides, I guess I have been spoiled by my friend Mau's excellent cooking as her brussel sprouts and chesnuts is still the best ever.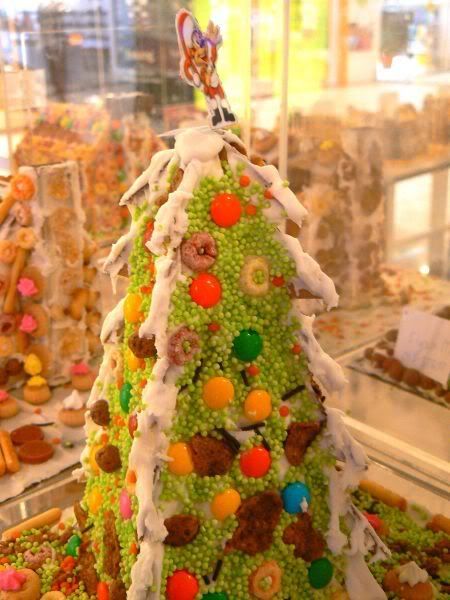 Xmas Tree
I thought I'll also share you pictures of this cute gingerbread house and Xmas tree I found at Bangsar Village. They must have had a kids decorating competition for Xmas as they had a few of houses and trees all nicely decorated on the first floor. I liked the design of the gingerbread house but the kid did forget one important detail as there were no doors to the house!
Delicious
Ground Floor
Bangsar Village II
Bangsar
Kuala Lumpur
(Halal. Promotion valid from December 2007.)
*Disclaimer: The opinions expressed here is entirely based on my personal tastebuds and may vary for others. The reviewer also declares that she has not received any monetary or non-monetary compensation from the restaurant for writing this review.

Tagged with: Roast Beef+ Xmas