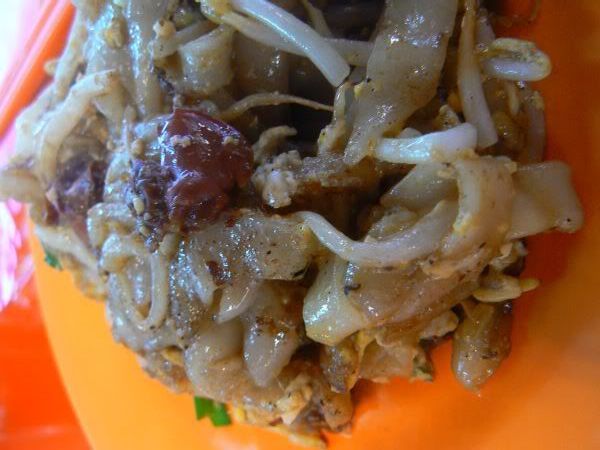 The famous char kuey teow
There has been a lot of write up with regards to this famous Char Kuey Teow. A recent one at the
NST
prompted me to go search for it and I discovered all the stalls, which were at Restoran Subang Ria has shifted to Restoran Jamal Mohamed, the corner shop right at the other end. Rumours are flitting the reason why they moved is because the owner wanted to open his own stores. I guess you can't fool the locals as this place is now packed while the other restaurant is basically "catching flies".



Nasi Lemak stall

Being a first timer, I was skeptical when the plate of char kuey teow arrived on my table. It looked pale and a bit unappetizing. A bite of a strand of the fried flat noodles and I went WOW! Looks are definitely deceiving as it had lots of wok hei aka breath of the wok and most importantly, it tasted good. It doesn't look much but it definitely packs a punch.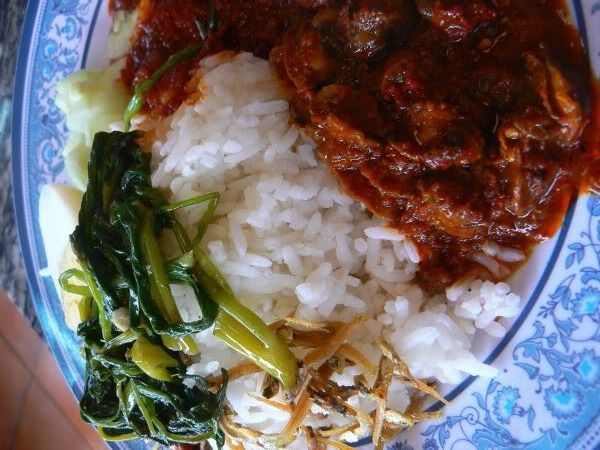 Nasi Lemak Kukus FAM
My next visit to this restaurant during the weekend, I saw lots of people having this nasi lemak hence I ordered it. I can understand why it was so popular - the steamed coconut rice was fragrant and came in fluffy seperate grains. A selection of items are available as accompaniements to your basic nasi lemak - chicken rendang, sambal kerang (like mine above), sambal sotong, paru and etc. You have a choice between half a hard boiled egg or fried egg. I really liked the kangkung - water spinach since I am not a fan of cucumbers.

Although the food is pretty good overall, I felt the sambal didn't have the spicy kick. However, it is perfect for those with milder taste buds. Give a try during the morning, I kinda prefer this to Nasi Lemak Cikgu in terms of sambal and the rice. However, Nasi Lemak Cikgu does have one plus point - their yummy fried chicken, which they are uber famous for.
24, Jalan SS5A/9
Kelana Jaya
(Halal. The restaurant is just behind FAM hence the reference to the football field and etc.)
*Disclaimer: The opinions expressed here is entirely based on my personal tastebuds and may vary for others. The reviewer also declares that she has not received any monetary or non-monetary compensation from the restaurant for writing this review.

Tagged with:
Malaysian Food
+
Nasi Lemak
+
Char Kuey Teow