I thought I'll share with all of you, pictures of the latest addition in the house - kittens. All very adorable and cute. Still finding their way around and sleeping a lot.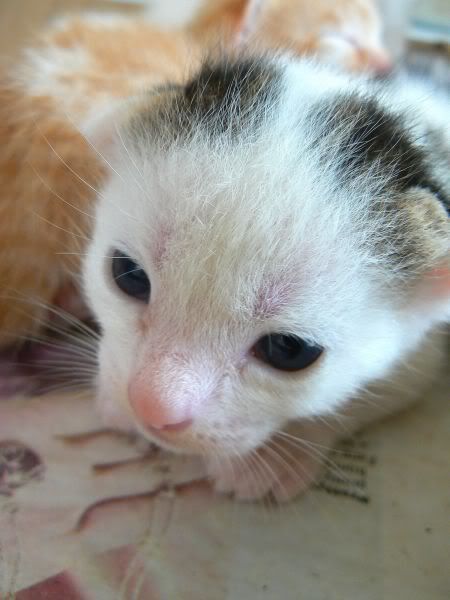 They're from the cat abandoned by the neighbour. Luckily we caught her in time to give birth in the cage so we can domesticate these babies. It is also appropriate as their old house has been torn down for renovations.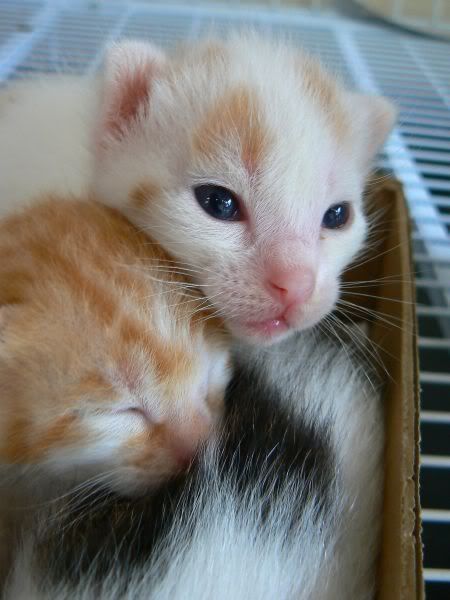 It is fun to watch them slowly grow. They are getting used to life together and get into little fights among each other. They growl and even bite each other's ears!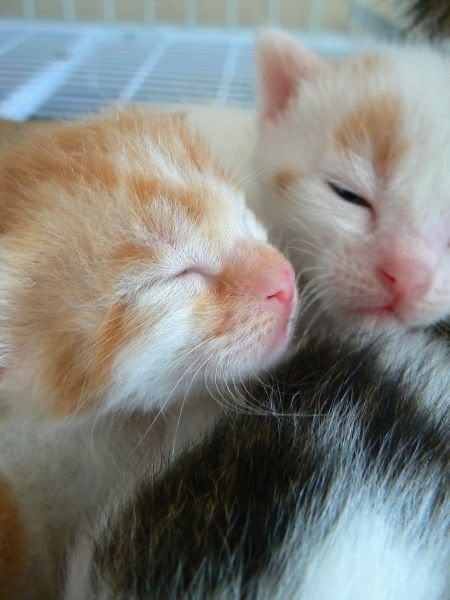 Sleep in utmost in their mind. If you wish to give them a loving home, do contact me at
boo_liciouskl@yahoo.com
.
This weekend's WCB is hosted by the
Tuxedo Gang Hideout.
Hop over to say hi to the kitties.