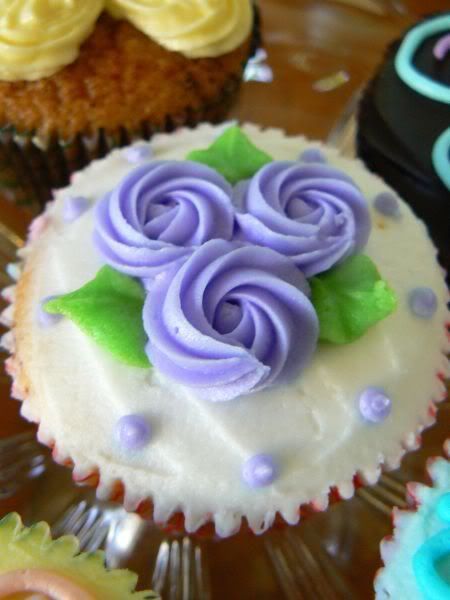 Butter Cupcake with Buttercream

I confess I have a weakness for pretty and cute stuff! Ever since, I read about
Pretty Frosting
in the NST and
ling239's blog,
I have been itching to try their cupcakes.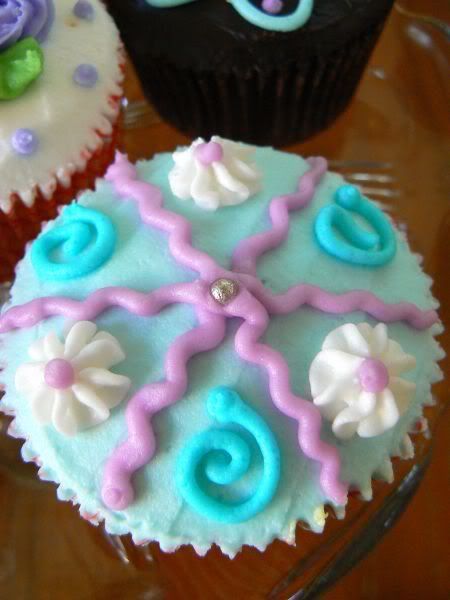 Butter Cupcake with Buttercream
My first attempt was met with dissapointment as the stall was not opened one Sunday since they were busy for an event. Luckily I went back another time, as I struck gold. I was speechless when I saw their pretty cupcakes - everything looked so fantastic, I had a hard time limiting myself to just 6 cupcakes.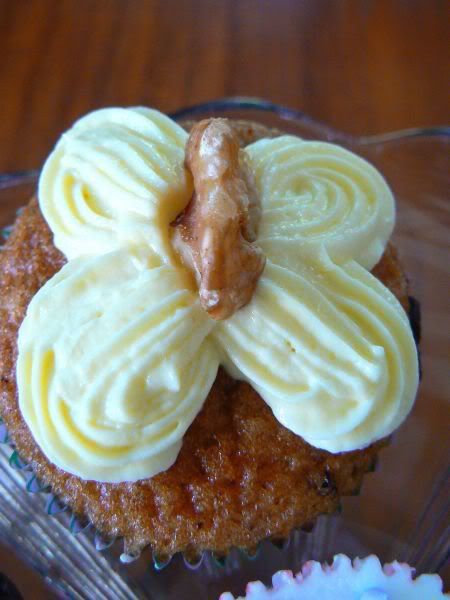 Carrot Walnut Cupcake

There's 4 varieties available - plain butter, orange, carrot walnut and chocolate. All of the cupcakes are RM3 except the carrot walnut, which is sold at RM3.50. They're not too big - about 3 1/2 inches diameter and about 1 1/2 inches tall.



Chocolate Cupcake with Chocolate Ganache
I brought these home for desserts and my mother loved the carrot walnut cupcake. Very fresh, and not too sweet. I liked the soft texture of the cake.



Orange Cupcake with Buttercream
The chocolate one was very good too - soft with a not overly moist crumb. That particular flavour was Splashie Boy's favourite.



Chocolate Cupcake with Chocolate Ganache
The orange cupcake had just a hint of orange flavour while the butter cupcake was pretty ordinary tasting. Texture of the cake was not as light compared to the carrot walnut cupcake.

I reckon I'm hooked on their yummy carrot walnut cupcake. Drop by during the weekend at Amcorp Mall and grab a few.
Pretty Frosting Stall
In front of Starbucks
Amcorp Mall
Petaling Jaya

(Available on Friday, Saturday and Sunday. Check website and blog for further details. Link to website is above.)
*Disclaimer: The opinions expressed here is entirely based on my personal tastebuds and may vary for others. The reviewer also declares that she has not received any monetary or non-monetary compensation from the restaurant for writing this review.

Tagged with: Cupcakes + Amcorp Mall