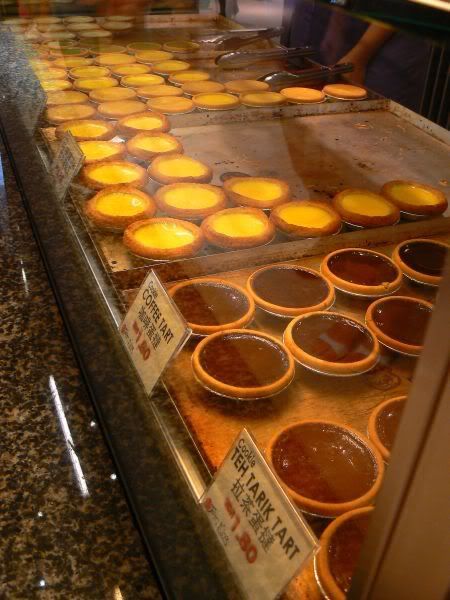 A short one for the beginning of the week. We were down at Pavilion yesterday for lunch, catching up with friends. It was extremely good fun.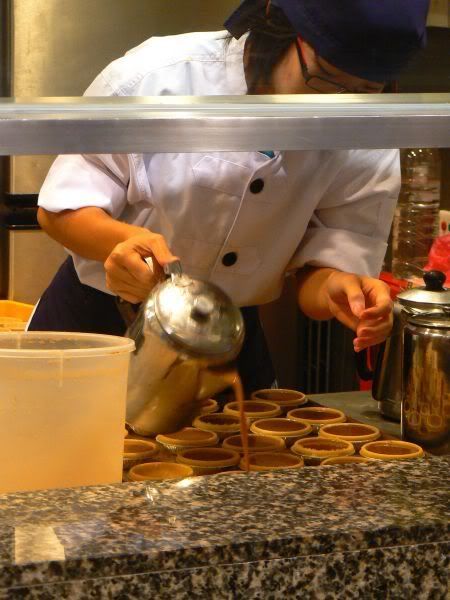 After lunch, we wandered around and I decided to go downstairs to try this particular tart as Paprika keeps raving about it.




The range of egg tarts have expanded to include this Matcha version and coffee plus teh tarik. Managed to snap some pictures of the place, which I didn't get the last time I blogged about this place.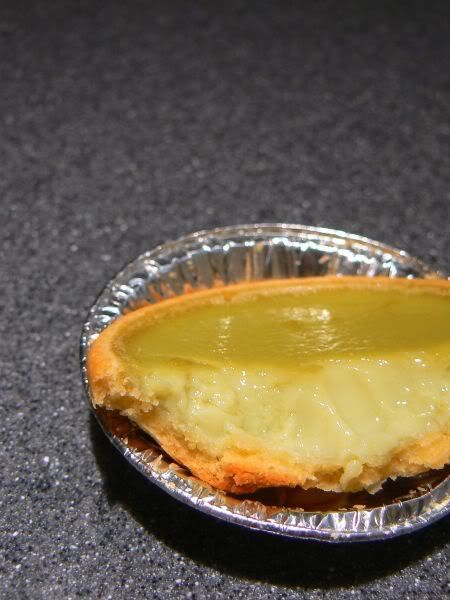 Conclusion on the tart - it was good, not very strong tea taste, a light cookie crust and very smooth filling. I tried a sliver of the coffee tart too, which I liked but didn't get any since Splashie Boy hates all things coffee. As usual, Food Republic was packed with people and there was the perpetual queue at J Co Donuts. Guess things don't change much over at Pavilion. Do drop by and give this place a try.

John King
Food Republic
Ground Floor
Pavilion Kuala Lumpur

(Pork free. Tarts come in two types of crusts - cookie and a flaky version made with palm oil. To read about my previous write up, click on this
link.
)

Tagged with:
Malaysian Food
+
Food Republic
+
Egg Tart