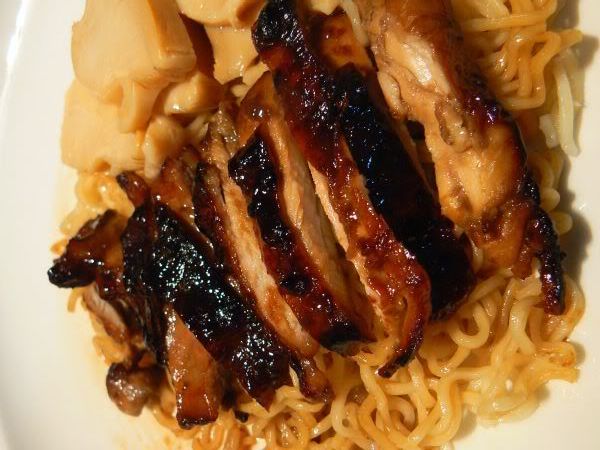 Chicken char siu and abalone on top of Maggi instant noodles

Recently I had 2 cans of abalone to finish just before their expiry date which is this month. We just used it in a simple manner i.e. as a simple topping for noodles and porridge. I understand some people do use the canned liquid for cooking but my mother has warned me against that, since she reckons it is full of preservatives.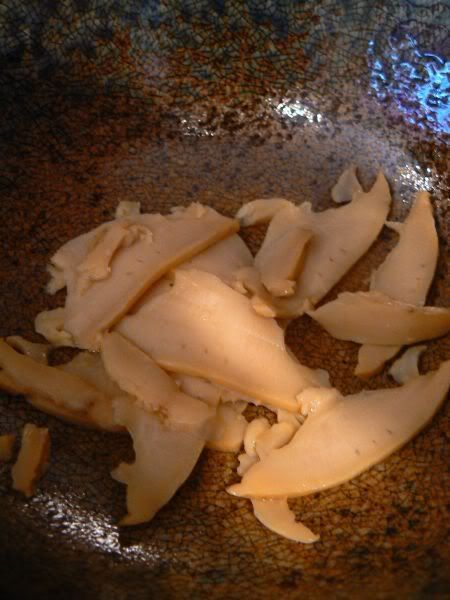 Sliced abalone

I decided to try and make the chicken char siu I learnt from the Cooking House with Fatboybakes, Precious Pea and Lyrical Lemongrass. It was pretty simple to make and I made a few tweaks to the recipe - crushed garlic cloves vs garlic pips, more chinese wine, brown sugar instead of white as I couldn't find any around, a drizzle of honey and less time under the grill. Instead of the recipe's half and hour, I only used 15 minutes because the boneless chicken thighs weren't as big compared to what I saw demonstrated.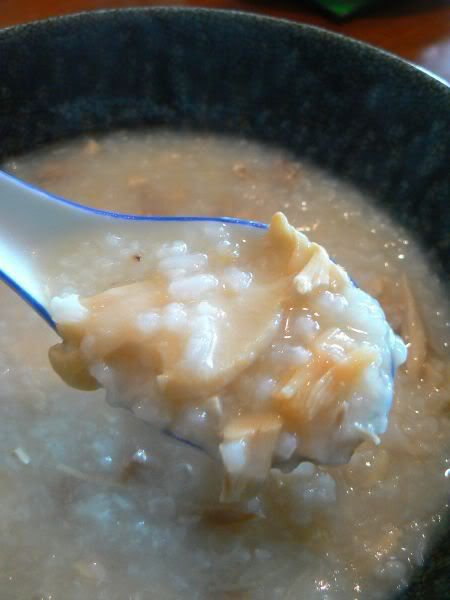 Chicken and abalone porridge

I thought it didn't taste as great as the one in the Cooking House because the meat she used was much thicker hence it was juicy. I had burnt bits on my chicken skin as I drizzled honey. Maybe next time, I'll use bigger chicken thighs, a lower heat and less time to get the texture I am looking for. I paired it with Maggi instant noodles as we couldn't get any wantan mee from KLCC, where we were earlier on and sliced abalone from the can.

Earlier, we had used one can by cooking chicken porridge at my mother's place. Very nice when combined together as she had used one whole chicken to cook the porridge. She had a bit more patience than me as she sliced the abalone thinly. Hope all this gives you an idea how to use up the abalone, which seems to be a common gift during Chinese New Year.