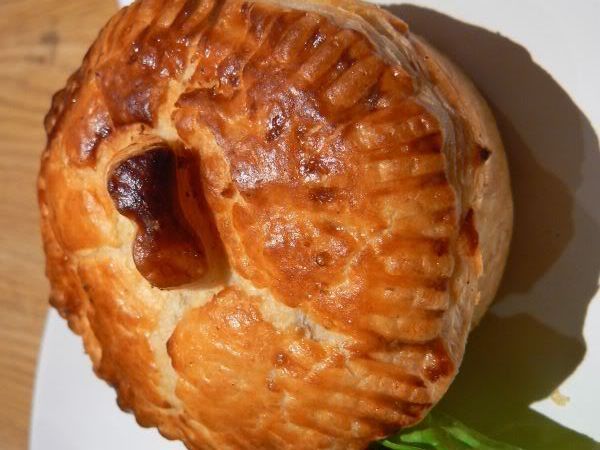 Wagyu Beef Pie

Strangely enough when I first encountered the food at D'lish, I wasn't very impressed. However, after a few times of trying more menu items, I slowly discovered yummy stuff there. For us, we tend to dine here, when we want something quick especially before some grocery shopping at Village Grocer. It's also a relatively quiet here vs the more happening Delicious at Bangsar Village II. You select pre-packed items behind the glass counter and they will reheat it up. Alternatively, you can pack back the items.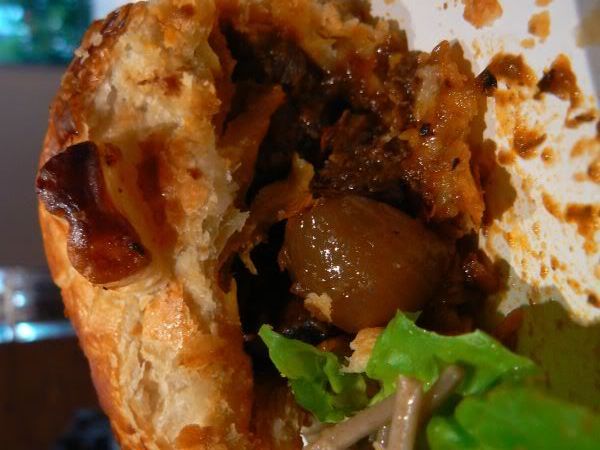 Wagyu Beef Pie Revealed

Various opinions about this place - some love it while others hate it calling it not worth it for the price you pay for. We tend to go for their pies here especially the Lamb Shank Pie. Sorry no prices yet as I need to go search for it.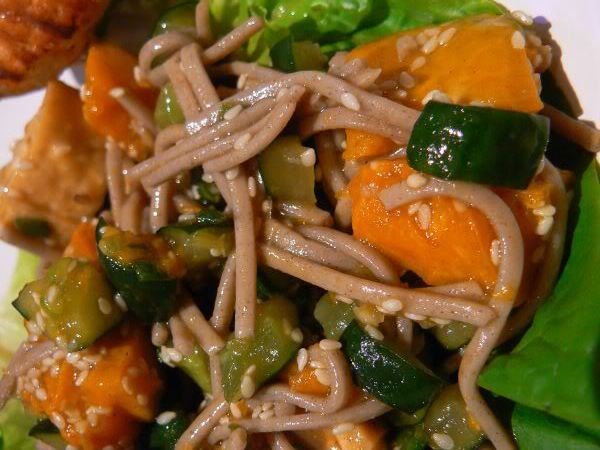 Pumpkin Soba Noodle Salad

Back to the pie - we both love the generous lamb portions under the bed of mashed potato. Very good value we reckon. Been introducing this pie to everyone I know, so far only one person has complained saying the lamb meat has a slight unpleasant taste. Not sure if that is just one off day since my other friends didn't have any other complaints. Even my friend from London loved the pie.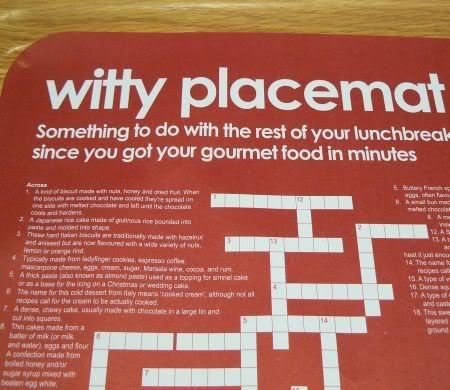 Take a break, do a puzzle

I'm not too enthusiatic about the wagyu beef pie covered under a flaky puff pastry. Although the beef cubes are tender, it seems to lack much flavour.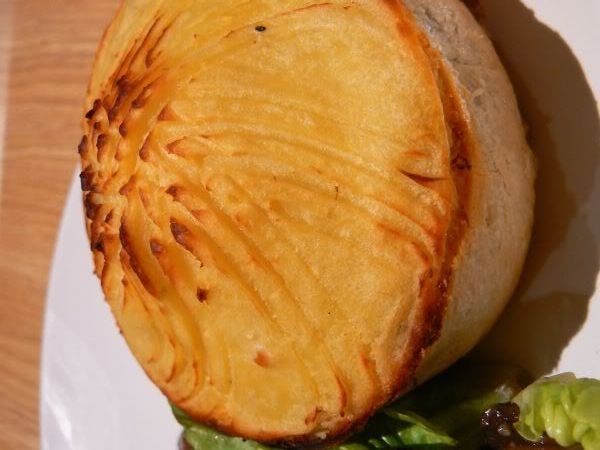 Lamb Shank Pie

All the pies and quiches have an option, that allows you to add a side salad. I believe the price of the pie is around RM5 to RM6, while adding on a salad is around RM4 to RM5.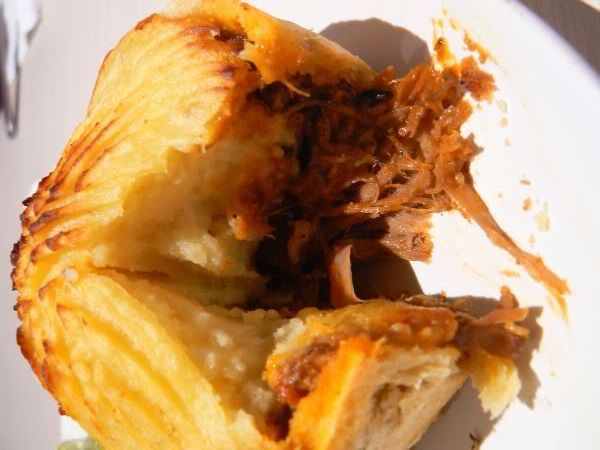 Lamb Shank Pie - revealed

Just select from an array of salads - balsamic mushrooms, soba noodles, thai beef salad, vietnamese peanut salad and etc. Out of all the salads, my favourite one is the thai vermicelli one with beef slices served with a tangy dressing. The balsamic mushrooms can be a bit too sour while the soba noodles a bit soggy.


Balsamic Mushroom Salad

The quiches are also pretty substantial with the bacon version tasting much better than the roasted vegetable version.



Vietnamese salad with peanut sauce

When it first started out, I had the smoked salmon sandwich while Splashie Boy ate their roast beef sandwich, which was not bad but didn't wow us much. Heard good things about their sausage roll and they have a roti jala sandwich, where the chicken curry is wrapped within. I also love their cauliflower soup - creamy and substantial with cauliflower florets.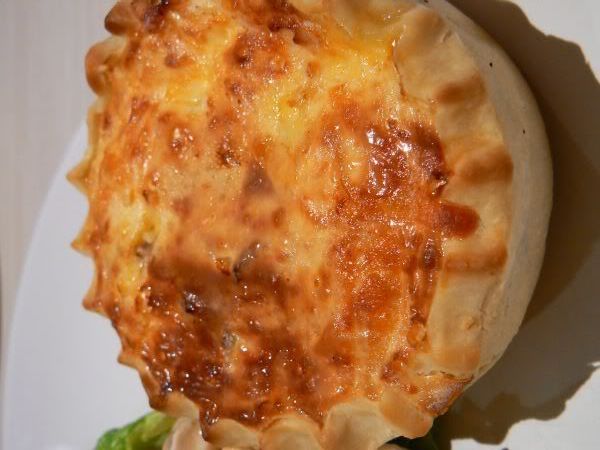 Quiche

No pictures of desserts as we tend to eat them quickly before I get a chance to snap. I don't really like the huge butter cupcakes they have. Everything about it tastes very artificial. Instead go for the chocolate ganache one with marshmallows. They heat it up for you and it tastes great warm with the melted chocolate on top. Splashie Boy's favourite is the banana cupcake with butterscotch frosting - not too sweet and with a distinct banana aroma.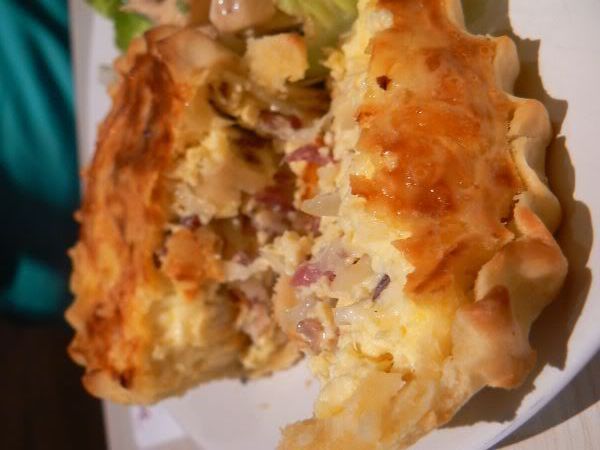 Bacon quiche

I recently discovered something about D'lish. Not sure if it is common knowledge but everything is 50% off after 9pm. We stumbled on this when we were late for dinner and was curious why the usually quiet place was packed with people. Everyone kept eyeing the food (kept behind glass counters) and was buying tons. After paying and checking the bill, we discovered the discount. Definitely made the meal worth it since everything was so reasonably priced. If you want to enjoy the discount, my advice to you is get there early and grab your stuff or else others will move in on it quickly. I had to change my order a few times as people kept taking what I wanted.

Another thing I love about this place are the witty remarks on their food labels, placemats and etc. It is also a good place to dine alone as you have a row of televisions to entertain you. There's even a crossword puzzle you can do while waiting. My friend's son had fun doing that when he was back from London.

D'lish
Bangsar Village
Bangsar
Kuala Lumpur

(Open from 10am to 10pm. At the previous Delicious next to Village Grocer. Another outlet can also be found at Mid Valley Megamall, where Secret Recipe used to be.)

*Disclaimer: The opinions expressed here is entirely based on my personal tastebuds and may vary for others. The reviewer also declares that she has not received any monetary or non-monetary compensation from the restaurant for writing this review.

Tagged with: D'lish + Bangsar Village