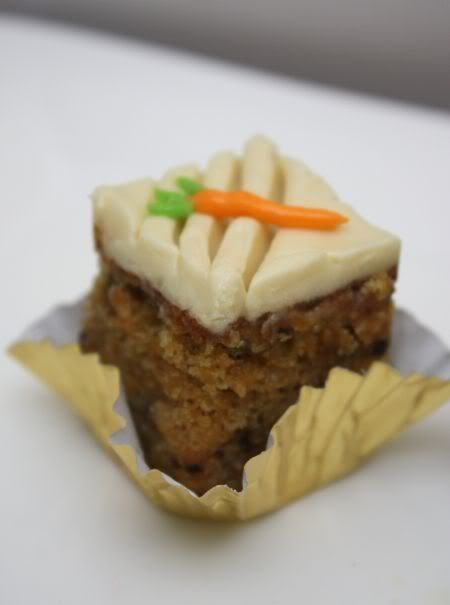 Wortel pineapple cake (RM1.90) - similar to a carrot cake but deliciously soft with bits of pineapple

Not much time for food exploring, as I was working on Saturday, but we did manage to squeeze in a quick trip down to Pavilion. I had wanted to check out a place but unfortunately, it was not opened yet. Sigh!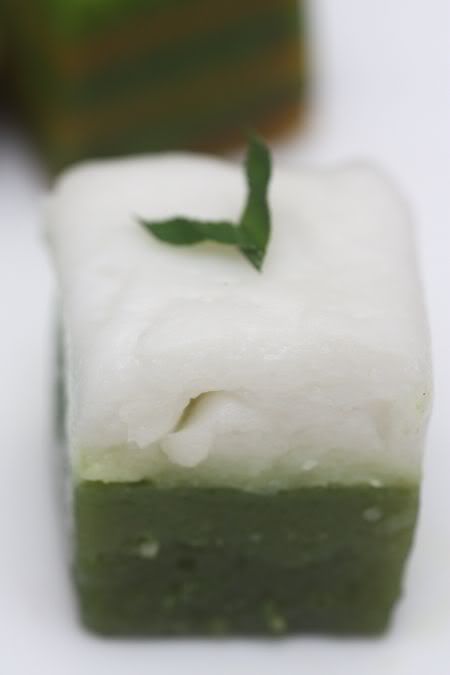 talam pandan (RM1.23) - similar to kuih talam, the pandan taste is much more pronounced

As usual the food court was packed to the brim with people, getting lunch. So packed it was, we totally avoided fighting with the crowds for food and space.



getuk (RM1.23) - nicknamed Indonesian sushi, this is like kuih bingka and made from tapioca

Some changes to the food court, we noticed a new area selling dumplings (pork free ones) wrapped in bamboo leaf i.e. bak chang, Little Taiwan with bubble tea drinks, a Turkish kebab and this Indonesian kuih-muih stall called Bangsawan.



Ketan Unti (RM1.23) - a favourite of mine, rice topped with sweet coconut

Everything here is a micro-mini version of kuih muih, we often see out in the streets. Although they have Indonesian names, most of the tastes are familiar as they bear a striking resemblance to our Malay kuih.



Jogja Lapis (RM1.90) - another favourite of mine, unlike the usual lapis cake but very tender

Select from the counter, as they have boxes of 9, 16 and I think 24 compartments for you to place all the teeny weeny kuih in. The Singaporeans who were visiting KL, were lapping it all up and buying boxes of it. I guess with their strong exchange rate, these small kuih were all very reasonably priced.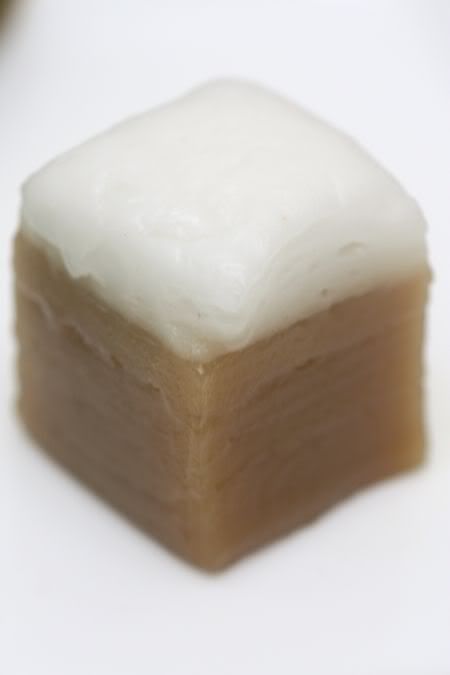 Talam emas (RM1.23) - made with gula melaka with a rich coconut topping

We settled for the smallest box to give it a try. After a photo session with these dainty babies, we sat down and sampled it all.



Delight of the day (RM1.23) - a sticky layer cake

Verdict was they were all very good, made from top class ingredients BUT still damn pricey.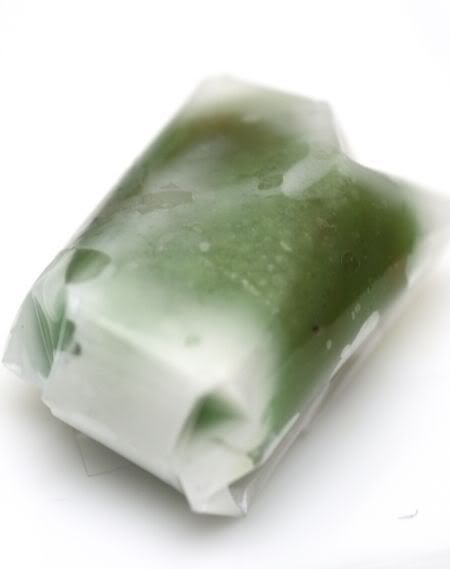 bugis (RM1.23) - similar to kuih koci except the filling has a hint of ginger to cut through the richness

However, I reckon they will make excellent corporate gifts for people celebrating Hari Raya. Makes a change from receiving dodol, dates or Patchi chocolates from Lebanon.



Bingka Pandan (RM1.23) - a very tiny version of kuih bakar.

Seems these tiny treats are all made at home. There's also free delivery services within the KL vicinity if you buy more than RM100.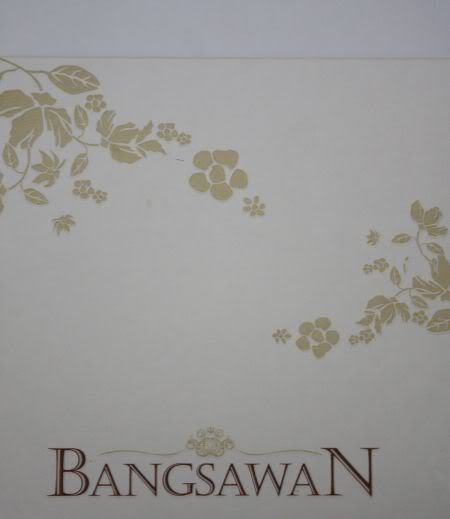 You can call or fax 03-21645982, to place your orders. They also make cookies for sale and I also saw other stuff like Talam Rose, Talam Pandan, savoury snacks like Kroket and Lemet. Note there is a 5% tax of the small cakes also.

Bangsawan
Level 1
Food Republic at Pavilion
Jalan Bukit Bintang
Kuala Lumpur