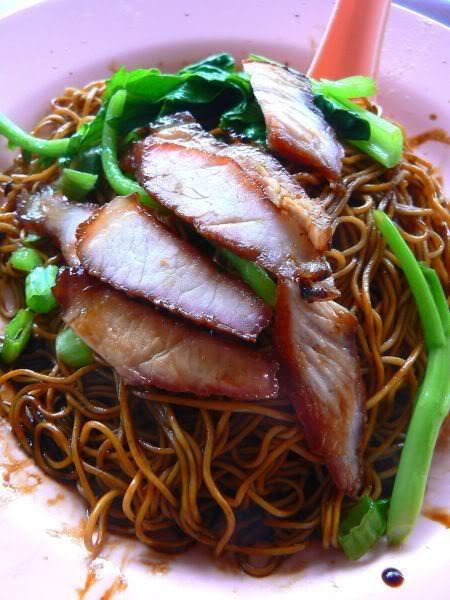 After hearing about this place, I finally got to try it one Saturday. Usually, when we're running errands around Petaling Jaya State, I'll grab a quick snack from the mini egg tart stall. This time round, the stall was not around. Not sure if he has closed down permanently or closed for the Chinese New Year period (some hawkers take off after the festive season as they don't rest during that time).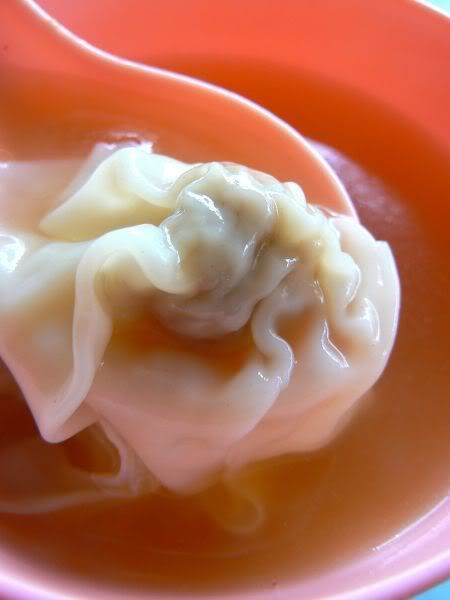 Anyway, I decided to try the wantan noodles. Heard a lot about it from friends. A small portion costs RM4, with a few pieces of char siu and two small wantans. The noodle texture is nice - chewy and bouncy. Although the char siu looked dry, it was actually not. The wantans, nothing much to shout about. Overall, a satisfying meal but I would not say an exceptionally brilliant plate of noodles. Eat only when you're around the area.

Wantan Noodles Stall
Restaurant Hock Lim
Jalan 52/18
Petaling Jaya New Town

(Non Halal. Shop with no signboard. The restaurant is the same row as KFC and Chutneys)


*Disclaimer: The opinions expressed here is entirely based on my personal tastebuds and may vary for others. The reviewer also declares that she has not received any monetary or non-monetary compensation from the restaurant for writing this review.
Tagged with: Wantan Noodles + Malaysian food

Other reviews:
For more pictures on Wong Ah Wah chicken wings (how they get that smoky taste - loads of charcoal smoke, before it ends up on your table), Rasta's new location (yes, they shifted but the Mozza Killer Burger tastes just as brilliant!) and glimpses of M'sian life, click on the Nokia Soul of the Night site.