Uhu hu cheesecake box
No pies for the momentous occasion of the new Cabinet line up, but I thought these fluffy cheesecakes will be a great substitute. Talking about the new Cabinet ministers, I had a shock just now, when I returned home. There were 4 police outriders, hanging around the apartment lobby. Later, when I saw the announcement on the Cabinet, I realised why, as one of the residents, got appointed as a minister. I guess one must get used to the prescence of outriders soon around this area.



Promoter in sakura pink kimono

Back to food - discovered these Uhu! Hu! Cheesecakes yesterday at Pavilion Kuala Lumpur (yes, Paprika! I have not abandoned my favourite hangout place), during lunchtime. Promoters were distributing flyers, hence I was curious about it. I walked to the Loaf to check it out and wow! there was a queue of people. Read in the NST, that the name refers, to the sound Japanese women make, when they happy and satisfied.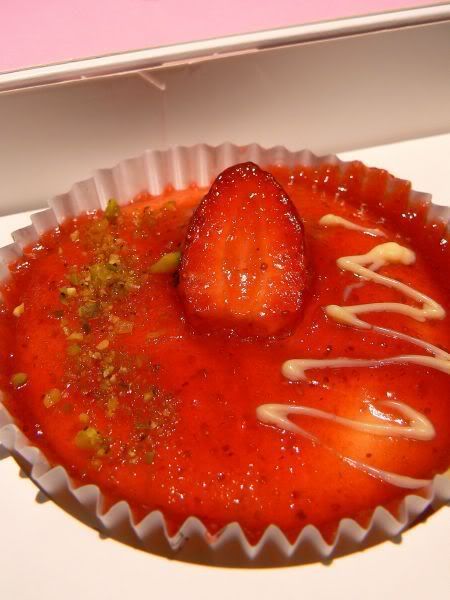 Glitzy Strawberries Cheesecake
Turns out they have loads of promotions with Canon and one of it, involved a discount voucher given to those who worked in Pavilion. As Malaysians love a good deal, everyone was queuing up during lunchtime. Most of them were, promoters or people who worked in the building.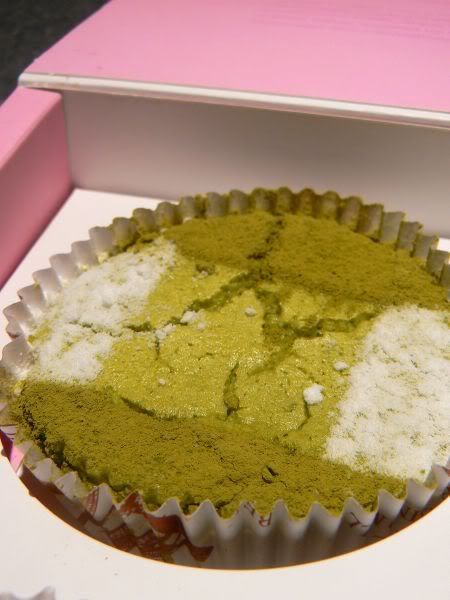 Harmonious Green Tea Cheesecake
Before the start of this promotion, I've tried their Fluffy Cheesecake - simply divine stuff as it is light and fluffy, plus most importantly full of flavour.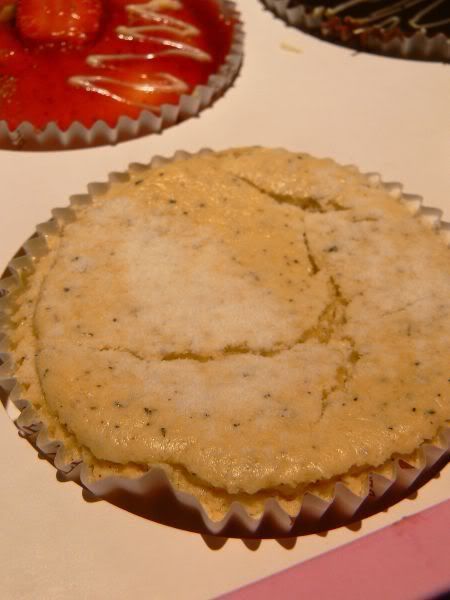 Fascinating Earl Grey Cheesecake

This promotion now introduces 18 varieties of the same type of fluffy cheesecake. Made with no artificial preservatives, you can keep them for about 3 days in the fridge.



Lustrous Coffee Cheesecake

To order, you have 2 choices: pick which type you want and pack them home or eat it at the premises for RM5 each OR there are pre-packed boxes of 6 different varieties, to choose from. You get a choice of 3 types to choose from - Real KL, Real Fruits or Real World.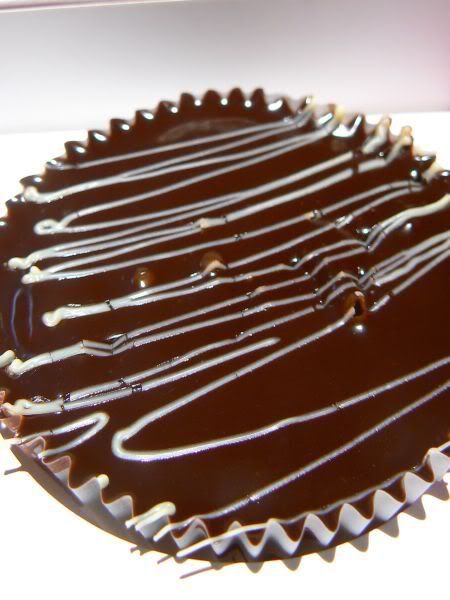 Luxurious Chocolate Cheesecake

The cheesecakes featured here are from the Real World series - Harmonious Green Tea, Lustrous Coffee, Caramelised Heartiness, Fascinating Earl Grey, Luxurious Chocolate and Glitzy Strawberries.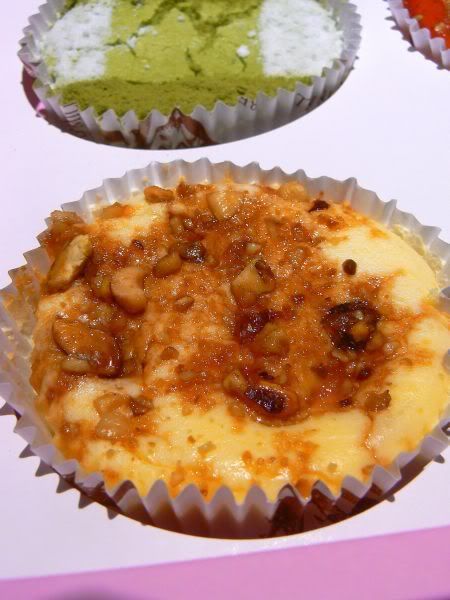 Caramelised Heartiness Cheesecake

If you buy the pre-packed boxes, it's RM25 for one, RM45 for 2 and RM60 for 3, which gives you more savings. The box is pretty nifty, with holders to keep the cheesecakes in place, and a cute little way of keeping the lid down, just like an envelope - with a paper button and string.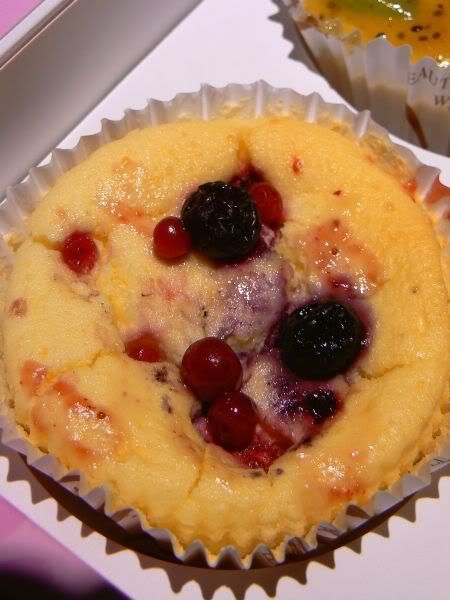 Berries Ensemble Cheesecake

The Real Fruits ensemble, has the plain Inspiring Fluffy, Blueberry Treasures, the above Berries Ensemble Cheesecake, Magnificent Mango, Kiwi Surprise and Tangy Lemon.



Durian Cheesecake

The Real KL version, has Banana Supreme, Icy Lychee, Durian Obssession, Refreshing Longan, Wholesome Nestum and Stylo Milo. I got a few boxes to share with Splashie Boy's office mates - they all had only good things to say, about the cheesecakes, especially for the Wholesome Nestum, the Durian Obssession and the Tangy Lemon. We tried the Real World version and the verdict is: very good. I loved the green tea (real matcha with the bitterness) and the divine chocolate topped one.
Do get yourself down to the Loaf to try them as the promotion, just started on the 15 March and will end on 31 March, 2008.

The Loaf
Lot 3.13.00 and 4.12.02
Levels 3 & 4
Pavilion Kuala Lumpur
168, Jalan Bukit Bintang
Kuala Lumpur

Tel No: 03 - 2145 3036

(Halal. Open daily from 10am onwards.)
*Disclaimer: The opinions expressed here is entirely based on my personal tastebuds and may vary for others. The reviewer also declares that she has not received any monetary or non-monetary compensation from the restaurant for writing this review.

Tagged with: Cheesecake + The Loaf