Roast beef sandwich with Guinness sauce

Here's wishing all of you lots of luck for the day. This year round, St Patrick celebrations were earlier i.e. on Saturday, at the Guinness party at Plaza Mont Kiara. We decided to join the people - not too many I noticed, probably because Sunburst Festival was on, just up the highway. It must have been good as the highway was jam packed with cars.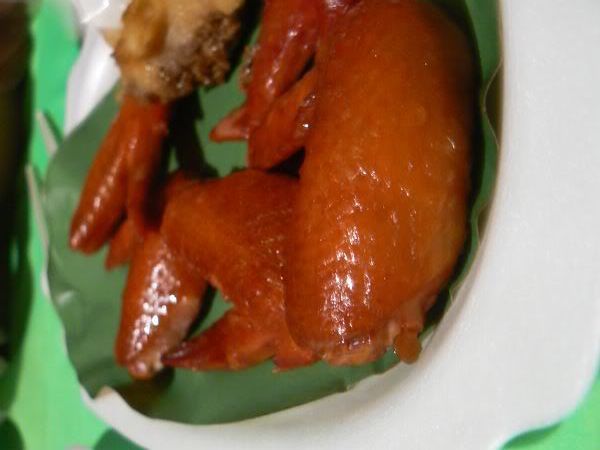 Smoked chicken wings

Very much a carnival like atmosphere, where you get to play games and see the show - African acrobats doing death defying skills, a fella who ate fire and played the violin, dancers with hats of cities that celebrate St Patrick's Day also, and the infamous Chef in Black, doing a demonstration - Guinness sorbet anyone? The kids were miffed as they couldn't try any.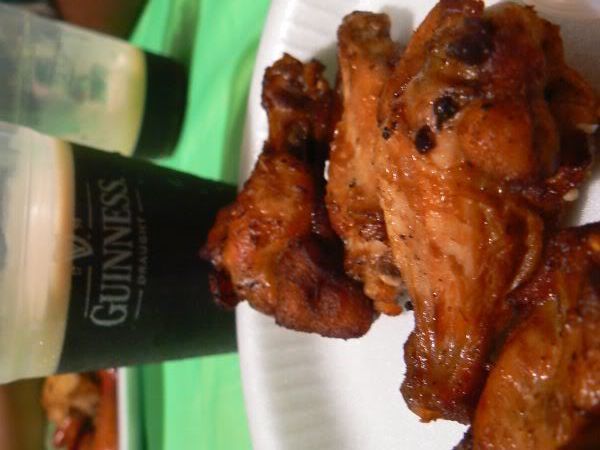 Guinness marinated chicken wings


Tried the new Guinness draught - very much lighter I felt and less bitter tasting. You get one drink voucher when you register, so you definitely get to sample the drink.



Uncle Bill's Shepherd Pie

The restaurants around the area, had booths with their food. We ended getting most items from Delaneys and Clear Lounge. Thumbs up to Delaneys food - the smoked chicken wings were divine and so juicy. The shepherd pie was also good, although a bit oily. Clear Lounge's food wasn't too fantastic but I liked the roast beef sandwich, drizzled with Guinness sauce and topped with a tomato salsa.

It was great fun. Pixs of the party, I snapped with my Nokia N82, so do check out Soul of the Night for the pictures.

Tagged with: Guinness + St Patrick's Day