It is amazing how food is like a bridge to connect us between friends and family, no matter what's their age. People seem to click when it comes to sharing a table over a meal and once the conversation starts on what's your favourite food or place, it just rolls on and on....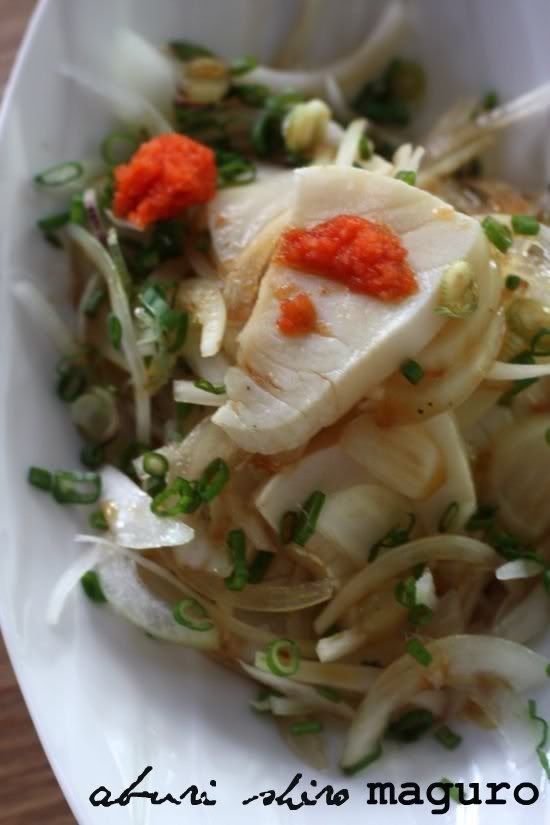 Fukuharu seems to be the perfect setting for that scene with my friends - a place they can get together -share stories (and maybe a teeny weeny bit of bitching, since we're no angels). Food here is simple and unpretentious, while service is top-notch and immensely personalised. Recently crowned best Japanese in the 2010 Time Out Food Awards, the restaurant is garnering new found fame.
The menu covers a gamut of familiar Japanese items like sushi, sashimi, makis (including temaki), agemono (deep fried items), teppanyaki, yakimono (grilled items) and nabemono (hotpot dishes). There are also rice and noodle dishes for carb lovers. If Japanese terms confuse you, just zoom in on the blackboard menu, which notes down new items, popular favourites and sets to get you started without you killing off your precious brain cells. A big must-have is their mentai sushi. Essentially a tamago (egg omelette) on perfectly formed sushi, what uplifts it to greatness is the layer of creamy cod roe (mentai) on top that is scorched with a blow torch. The combination of the creamy topping pairs well with the soft textures of the egg and rice.
Another great favourite among all of us is the eringgi yaki (RM14), a simple but satisfying dish of aromatic grilled sliced eringgi mushrooms. They are so addictively good, that a few friends have been looking to recreate the same dish at home. We also enjoy the aburi shiro maguro (RM32), pan seared butter fish tossed with crunchy onions and a ponzu dressing. The ponzu and spicy cod roe adds a tangy zing to the refreshing dish.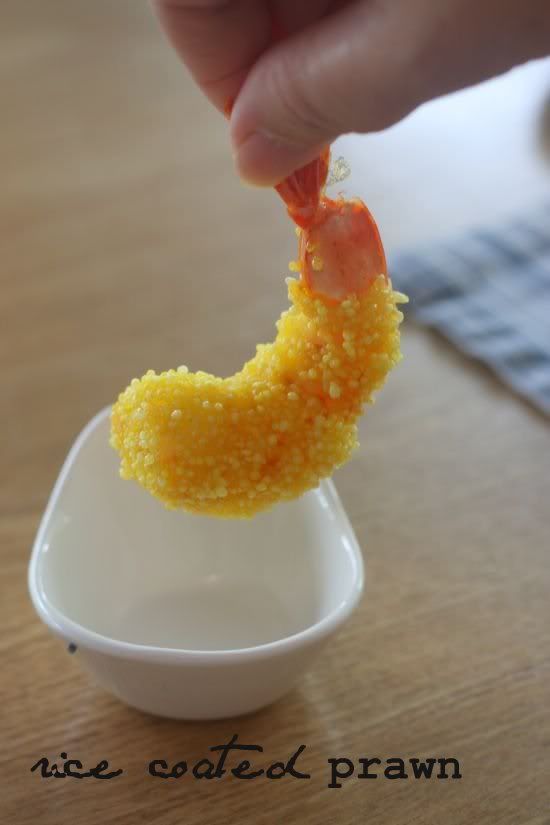 Every visit seems to open up more favourites that have us returning again and again. Take for instance, the Tanuki Soba (RM15). Innocently nestled in uneven shaped bowls (I so wanted to steal one home but I did resist), the noodles looked a little plain and frankly quite ordinary. Mix all the ingredients to combine the flavours and slurp it down. You'll discover that the slight kick from the wasabi balances out the sweet taste of the sliced abura-age (deep fried tofu pouches) and the dipping sauce. It is also a bowl of textures as deep fried tempura bits give crunch to the soft slippery soba strands. Julienned cucumber, crab sticks and nori sheets round up this wonderful yet simple dish that is now a clear favourite of all of us.
There's also a touch of unusual, in the rice coated prawns from a selection of mini kaiseki appetizers (RM35 for three persons) - rice granules that remind me of rice bubbles which coat the crunchy prawn that is deep fried. Also in the appetizer platter, the mentai sushi, tuna sashimi cubes tossed in wafu dressing and salmon balls. We also sample the salmon shioyaki (RM28), juicy grilled salmon with salt.
We end the meal with a bowl of comfort perfect for the soul - the niku tofu (RM26) a dashi broth laden with white cabbage, beef slices, onions, shiitake mushroom and silky soft tofu done sukiyaki style. On a previous occasion, we had dined on tori yuzu shioyaki (RM30) - salt grilled chicken served with a yuzu paste. It is the same condiment that often appears in Sage/Cilantro since it works so well with meats like steak and chicken - a little like mustard but so even better since the flavours are a little more mellow. Another great dish we sampled before was the hotate kamameshi (RM36), the hearty tasting scallop clay pot rice topped with mountain vegetables.
There's probably more to explore in the menu but in the meantime I'm perfectly happy with the selections I have tried. There's definitely a lot of heart put in the dishes here and prices are also kept reasonable to not pinch your pocket. Incidentally, the premises also houses an Illy Cafe, a perfect stop over for more conversations or just a caffeine jolt to get us going throughout the day.
(Pork free. Place is open for lunch and dinner. For more pictures, see my Flickr set.)
*Disclaimer: The opinions expressed here is entirely based on my personal tastebuds and may vary for others. This review is time sensitive; changes may occur to the place later on that can affect this opinion. The reviewer also declares that she has not received any monetary or non-monetary compensation from this place for writing the review.