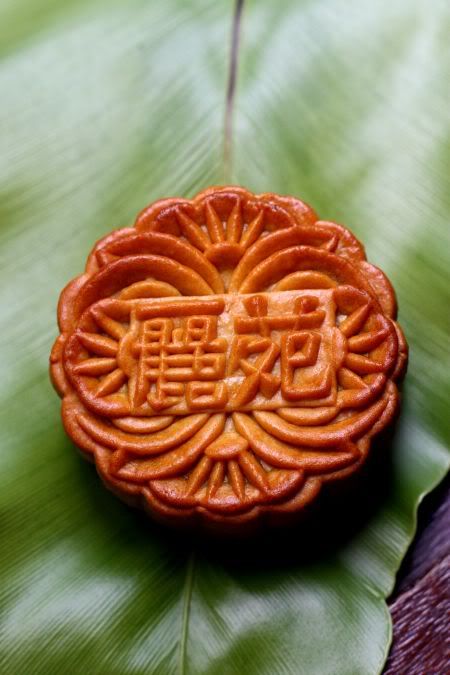 Li Yen's white lotus paste with single salted egg yolk
This Mid Autumn Festival, I decided to go all out and feature mooncakes in a huge way. Hence this coming week, I thought it'll be nice to do comparisons of various places' mooncakes and see how they fare, when pitched together. Since there's loads of choices out there, my selection is based on a few hotels (I thought these should be on one level playing field) since comparing them to restaurants or even mooncake companies would be a little unfair.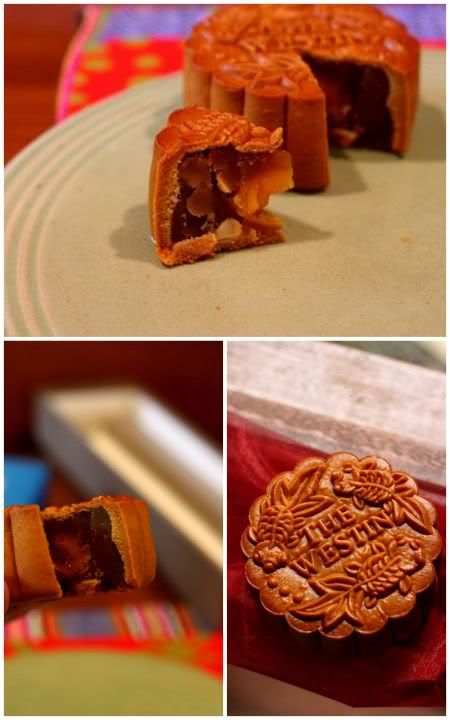 Westin's lotus version with single salted egg yolk - a little dry on the edges

Honestly I ain't big on mooncakes and prefer the more modernised mini snowskin versions or just the traditional lotus paste version with a salted egg yolk encased within. For me, a good traditional mooncake is not overly sweet, has a good mix of oil to prevent drying out but is not so soggy it gives you oily stains with a nice balance of flavours between the savoury salted egg yolk within and the sweet lotus paste around it. Other little factors also matter, like how thin or thick is the skin and the aroma of lotus paste used.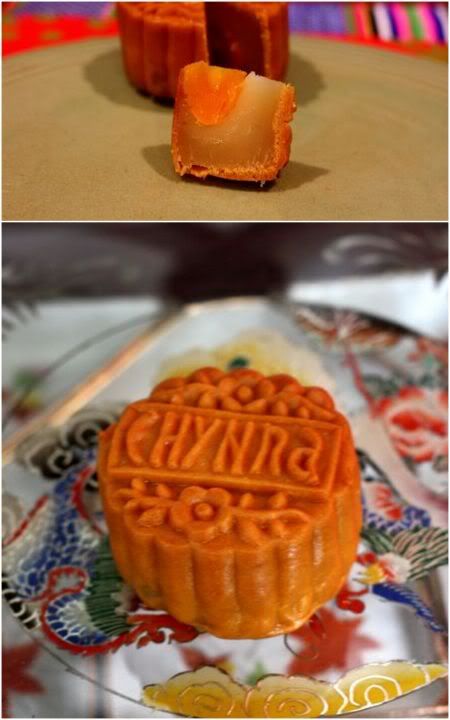 Chynna's version - uncut and whole


Generally, traditional mooncakes come in almost the same size. For the range we tested, the sizes varied from 7.5x3.5cm to 6x2.5cm. See below for the comparison. Most of the ones we taste tested, there's little variations except the Westin's lotus paste with salted egg yolk mooncake (all the others were white lotus paste) that stood out for its extremely dry interior indicating not enough oil was used when making the mooncake. There was also an uneven thickness of the skin. Maybe Westin is much better in doing the more unusual flavours as I did manage to try their very unique green tea lemon zing (green tea skin with bits of lemon within a lotus paste centre) and that was lovely - subtle green tea taste with the tangy lemony bits cutting through the sweetness and most importantly, a softer skin and texture.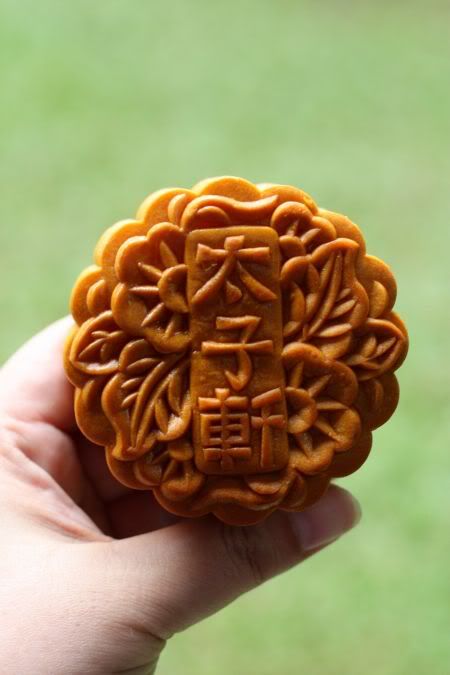 Tai Zi Heen's mooncake is moulded beautifully

Our favourite out of the lot was Li Yen's version. While it was almost the same quality as the other places, what made it stood out of the rest was the paste used was fragrant and not overly sweet. The skin was also soft and had just the right amount of thickness. I loved the bits of kuaci you could find within.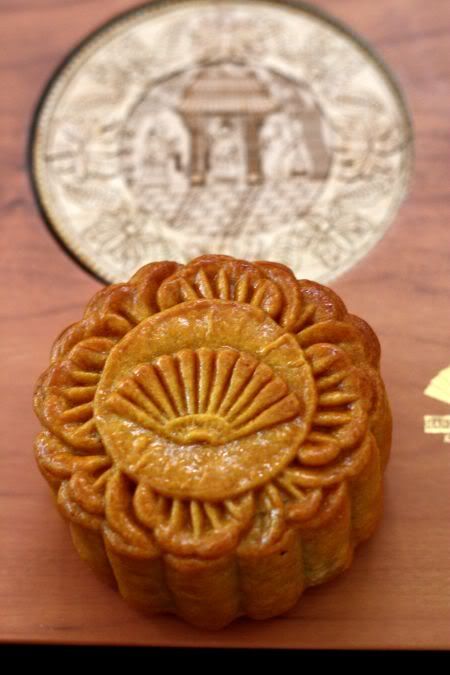 Lai Poh Heen's distinctive fan logo on their mooncake


Dynasty's version didn't fare too well either, and was also a little dry within. For more on tasting notes, see below. Hope that this comparison will make it easier for you to purchase mooncakes and look out below for the shootout between the durian snowskin mooncakes.

1. Li Yen, Ritz-Carlton KL Hotel (Size of 7.5x3cm for RM17) - soft skin with kuaci bits within, aromatic lotus paste with not too sweet taste.

2. Chynna, Hilton KL Hotel (Size of 6x3.5cm for RM13.65) - salted egg yolk is a little hard, has a thin skin and is not overly sweet. Contains kuaci within.

3. Westin KL Hotel (Size of 7.5x3cm for RM18) - thickness of skin is uneven and the skin is way too dry indicating not enough oil is used. Lotus paste has no fragrance and is dry. Contains kuaci within.

4. Lai Poh Heen, Mandarin Oriental KL Hotel (Size of 7.5x3.5cm for RM21) - soft skin with a not too sweet lotus paste.

5. Tai Zi Heen, Prince KL Hotel (Size of 7.5x3.5cm for RM21) - soft skin with a not overly sweet lotus paste with kuaci.

6. Dynasty, Renaissance KL Hotel (Size of 6x2.5cm for RM16.275) - a little dry within indicating not enough oil, lotus paste has little aroma. A little mishapen.


* Prices are inclusive of service tax.