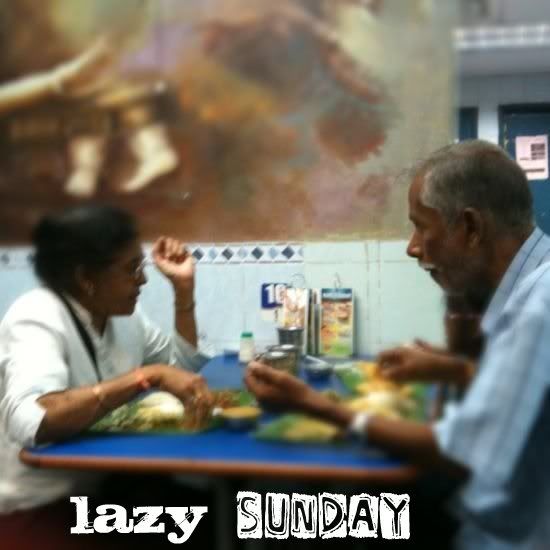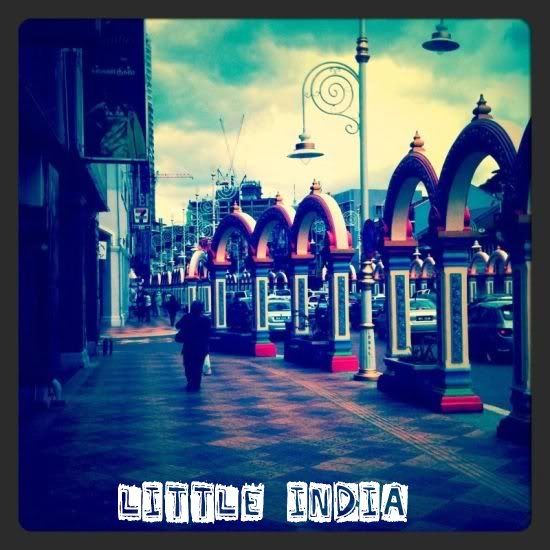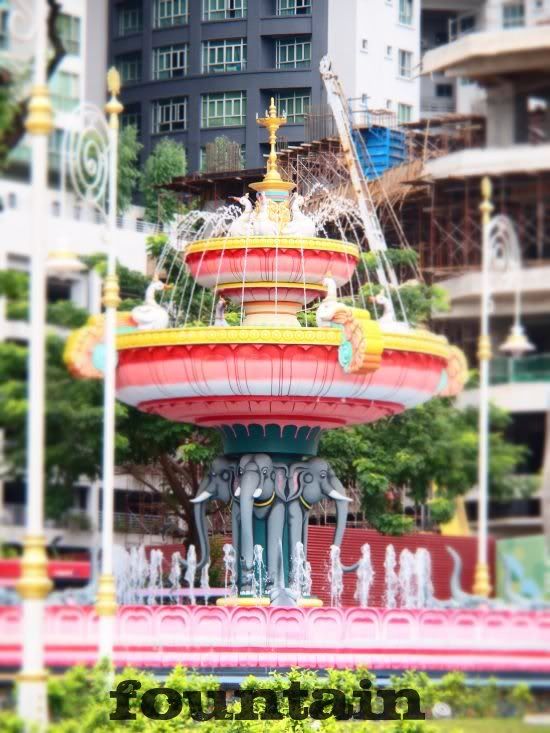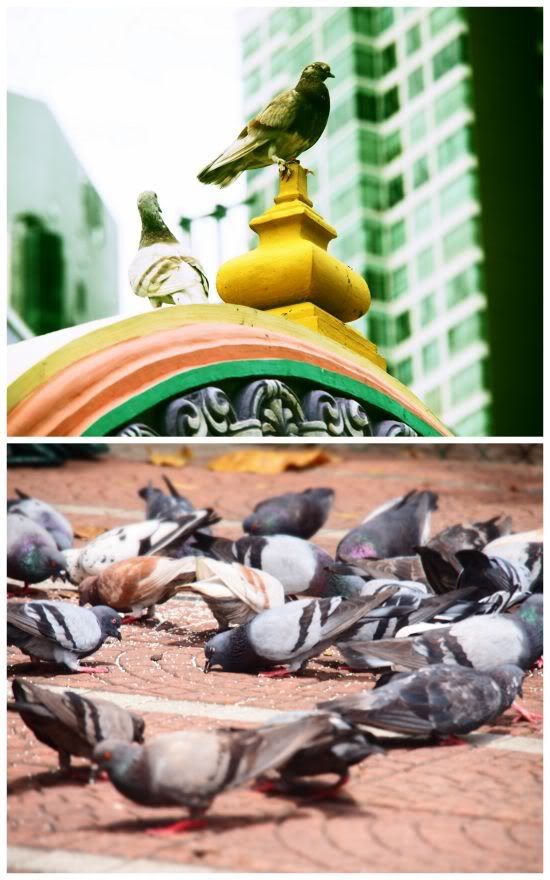 Whenever I meet anyone new, I must admit I often quiz them on their favourite places. It's through these "poky" little queries that I've managed to unearth great finds. During my Macau trip, I was given this little tip about Chat Masala, whom one person proclaimed as very authentic and excellent. Being an avid reader of Eating Asia, I know the place is well known for its teatime snacks but since it was mid-day sustenance I was looking for, we were lost when we walked in to the busy restaurant. The best thing to do was eye up what people were eating around us and it pointed us to briyani. Turned out it was vegetarian and a choice of mutton or chicken. Throwing wind to the caution, we ordered each variety and prayed for the best.
We hit the jackpot as bowls of the super aromatic and fluffy briyani rice (RM7.50 each) was placed in front of us on a platter filled with chopped vegetables in yoghurt and a vegetable puree with bits of cauliflower. The yellow rice was perfumed with fragrant spices, nuts and came with chunks of soy dressed as mutton (the darker ones) and chicken pieces. Having eaten pseudo meat before, I was skeptical but these soy chunks were darn tasty and almost as good as the real stuff. It was definitely one of the best briyanis I have eaten since it packed a punch of aromatics in each fluffy grain. I also enjoyed the eggplant curry but the deep fried bittergourd was mediocre. A quick glance at their menu made my mouth water as everything sounded scrumptious. Too bad my tummy was full of rice or else it would have been the teatime snacks. We did manage to include some sweets i.e. the kulfi, which was too icy and an interesting ice cream eggless cake, which despite its neon pink look turned out to be pretty decent tasting.
Being in the neighbourhood, we walked around the newly revamped Little India. Buildings have been given a splash of lavender and the sidewalks now sported these colourful and garish looking arches that didn't seem to add much aesthetic value but worked well as great pigeon perches. Right smack in the road was the fountain built in honour of the Indian prime minister's visit - a monstrosity of sculpted elephants, and peacocks that looked a little out of place with the Sentral apartments as a backdrop. Even though Little India seems to have been given a new splash of colour, things don't seem to change with the main road being choked up with inconsiderate double or illegal parkers on the side. Maybe money should have been spent instead on new parking facilities?
259G Jalan Tun Sambanthan
(Pork Free. Open from morning till night. Vegetarian briyani is available every day for lunch except Wednesdays. For more pictures on the restaurant, see
this Flickr set.
For more pictures on Little India, see
this Flickr set.)
*Disclaimer: The opinions expressed here is entirely based on my personal tastebuds and may vary for others. This review is time sensitive; changes may occur to the place later on that can affect this opinion. The reviewer also declares that she has not received any monetary or non-monetary compensation from this place for writing the review.
*Pictures of the pigeons, fountain and the faces of Brickfields are taken by Splashie Boy with his Olympus PEN E-P2