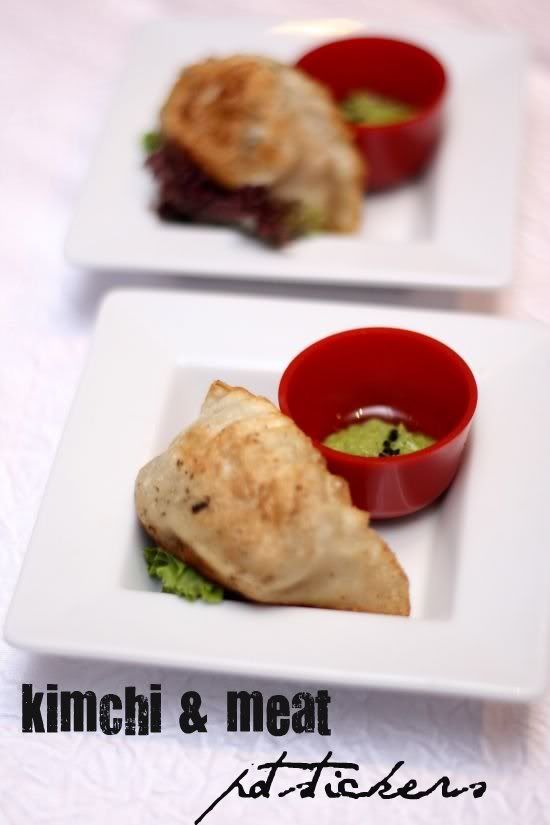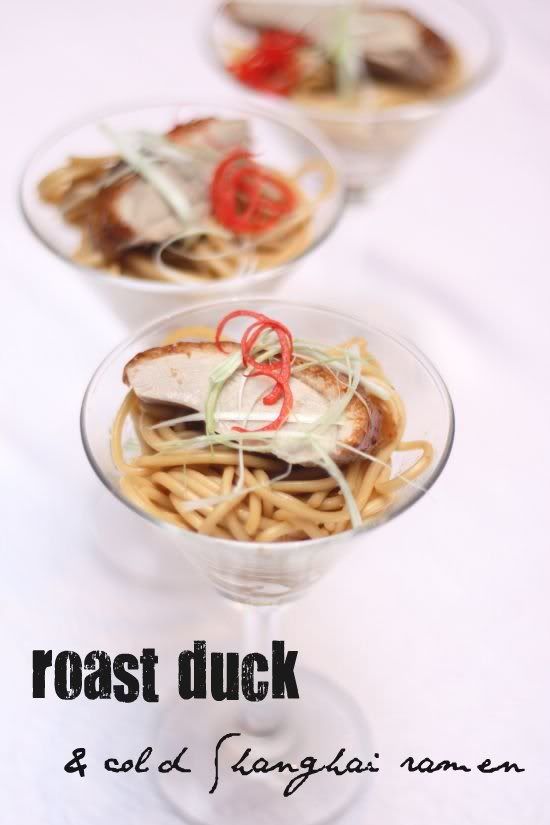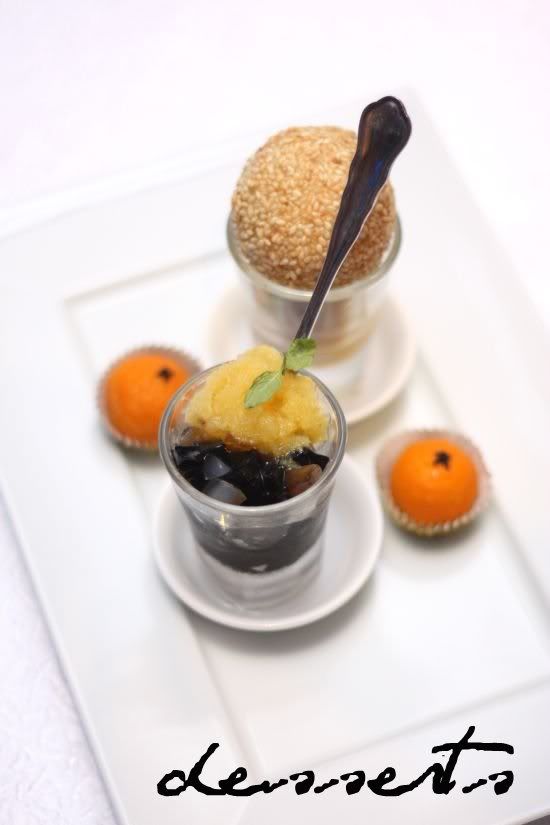 I confess that I'm a bit of a fashion follower, especially on what's new and hip on the catwalks. Not an active one who dresses up with the trends but more like a closet watcher from afar since the monthly take home pay won't buy even a thread of those swanky labels. Hence, I was thrilled to get an invite for the unveiling of the Shanghai Tang's Spring/Summer 2011 collection. Topping off the great fashion was a wonderful dim sum tea party at Celestial Court, Sheraton Imperial Hotel.
The Metamorphosis Collection is rich and vibrant as it incorporates the Chinese ethnic Miao's patterns and symbols. These are paired with various accessories like jade necklaces, figure eight knot leather belts and etc. Each piece is beautifully designed with the Miao prints and butterfly symbols that are understated. One of the pieces (I didn't manage to capture a very clear picture of it) I loved was this richly embroidered Miao printed silk/cotton coat with details on the front and back. For more on the collection, visit Shanghai Tang's boutique in Pavilion KL. More pictures are available in
my Flickr set.
While we watched the models sashay around us in the finery, we indulged in Celestial Court's funky fusion dim sum. Fresh from a refurbishment and revamp of their menu, each tiny morsel was beautifully crafted by their dim sum chef Ken Liew. Since they are a pork free restaurant, the dim sum uses various ingredients like seafood, kimchi, foie gras in their offerings.
Our first platter was a trio of dim sum - the ebony black squid ink "har kao" filled with conpoy and topped with salmon roe. Incredibly eye catching in jet black with the contrast from the transculent red salmon roe, it holds a crunchy prawn with scallops. On the other side of the platter was the crispy cod fish and scallop nest served with wasabi mayo - codfish and scallop wrapped in kataifi pastry. Last but not least was my self-nicknamed treasure pouch which is actually a sharks fin parcel with braised sea treasure broth. These items are available on the daily dim sum menu but with variations. For instance, the sharks fin dumplings is served with abalone and bamboo pith in the regular menu for RM38, the "har kao" is available minus the squid ink for RM13 and the rolls also contain bananas in the regular menu for RM15.
I loved the light flaky baked unagi pastry with teriyaki sauce and sesame crust (RM16) and the deep fried breaded shrimp, spinach ball with cheese (a special item not available in the menu) as it hid melted cheese, which we had fun playing with. Even the potstickers (gyozas) were given an interesting twist with a kimchi and minced meat filling served with a green ginger dressing (RM11). Only the cold Shanghai ramen with XO sauce topped with sliced roast duck paled in comparison. We end our lovely meal with an eye catching dessert platter. Two cute mandarin oranges were actually chocolate pralines and the sesame ball hid pandan paste within and was served with Teochew yam paste (RM9). For a refreshing taste, the chilled herbal jelly with lemon and lychee granita (RM12) hit the spot.
Looking through their dim sum menu, I must admit I'm excited as they have so many interesting items like the charcoal soft bun with salted egg yolk custard, golden puff with scallop and preserved olive topped with mango salasa and tobiko and chilled avocado puree with walnut ice cream. Definitely worth another revisit I reckon.
Celestial Court Restaurant
Tel: 03-2717 9900 ext 6988
(Pork Free. Dim sum available daily for lunch from 12-2.30, 10am-2.30pm for Sunday and public holidays. Open for dinner from 6.30-10.30pm. For more pictures on the dim sum, see
my Flickr set.)
* The event was by invitation. Thanks to Aly from
Aly's Wonderland
for being my "model".