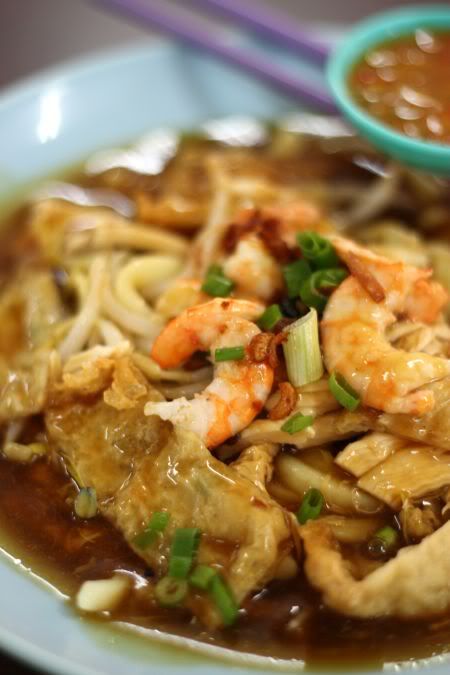 home made taste

A quickie post, as I realised I am super dead tired after a long day fighting with traffic, crowds in the mall and etc. I have been faithfully ticking off places to try from the same guide book that led me to the wantan mee place. Next was the Lam Mee stall at Restoran Mei Sin, Imbi. To be honest, if the guidebook didn't mention they sold Lam Mee, I would have ignored that stall as it seemed to be more popular for its curry mee.

While the Lam Mee didn't wow my tastebuds for me to call up the whole world to try it out, it was still pretty decent stuff. What I liked about it - it felt very homey and luckily, not overdosed with MSG. The chili sauce served with it was suitably sour and spicy, adding a needed kick to the noodles. Overall it was a decent bowl of noodles to partake, if you are around the area. However if you plan to specially make a trip here, I suggest May King at the busy streets of Pudu instead as despite the commericalization of that place, the noodles taste much better there. Read about other stuff from
Restoran Mei Sin here.

And since we are talking about Lam Mee, has anyone tried the new place at 1 Utama, near Kluang Station, called Lameeya (I think)? Looks interesting but it was super empty today while Kluang Station was packed with people.