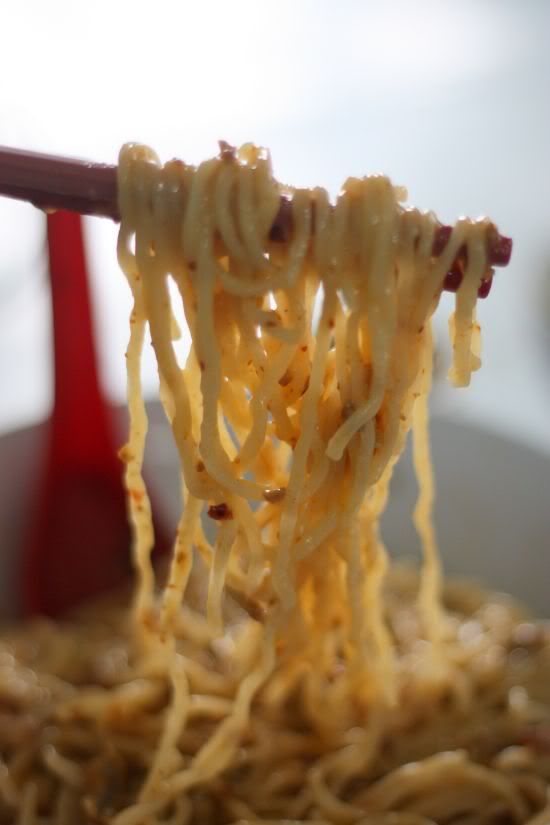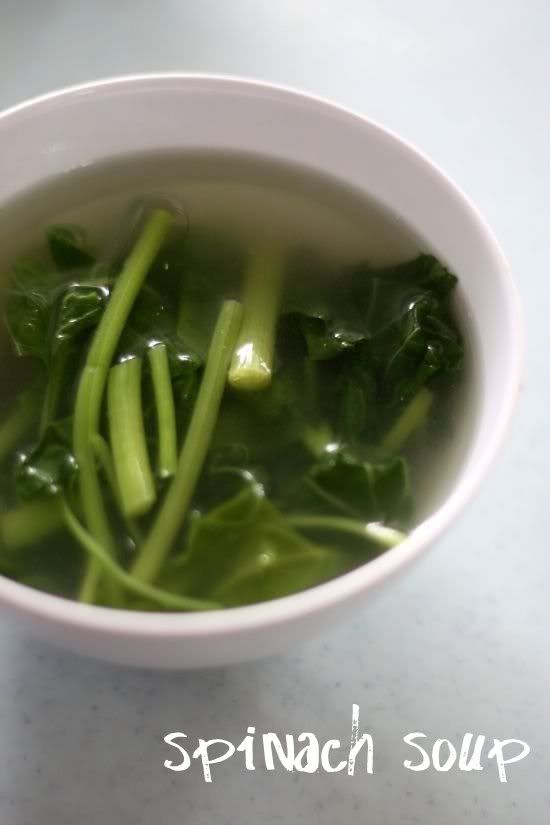 I've not been poking around places for good food these few weeks being busy with work. However, last Saturday, the prospect of working that day plus the combination of an early wake-up call (a miracle for me since I'm part-owl), I decided to explore Cheras for some good food.
Cheras is one of those places I inevitably get lost in. I always seem to stumble upon a maze of highways that gets me bewildered and confused. Surprisingly, that morning saw relatively jam free roads, which made my spur of the moment driving around a breeze. I had read about this place from
After Giovanni.
Always at the back of my brain to give it a try (it's been tagged in a guidebook I've flipped through), her blog post was a juicy wake-up call to the tummy to wander here for some noodle satisfaction.
Even though Madam Chiam toots her horn about her curry noodles, it's her dry chilli pan mee that graces almost every table here. Unlike the other establishments in town, her noodles are a different bowl game. Expect to slurp down thin strands with kinks that seemed to scream instant noodles visually but once bitten, there's little of the starchy gumminess that sticks to your teeth or even the springy taste you associate with your 2-minute noodles. It seems the good old madam had tweaked the recipe omitting yeast hence the textural difference. I was expecting springy noodles like a sprightly bunny on Energizer batteries but I felt that my strands were lacking like an old man without Viagra. Maybe it was a dud day. Nevertheless, the whole ensemble of minced meat, poached egg, dried chilli flakes, deep fried anchovies and a squeeze of the calamansi juice, when tossed together makes it a tummy satisfying brekkie.
Even her greens are different here as she serves the more commonly found spinach versus the usual sweet tasting pucuk manis or Sabah vegetables. Those obese looking dumplings aka. the sui kow are also available here per piece. While they're plumped up, these ones seem to lack much textural taste with the lack of crunchy ingredients like water chestnuts and black wood ears fungus within even though their skins are silky smooth like a baby's bottom.
Madam Chiam Curry Noodle House
(Non Halal. Closed alternate Monday. Note that they're close this Monday. Open from 7am-5pm.)
*Disclaimer: The opinions expressed here is entirely based on my personal tastebuds and may vary for others. This review is time sensitive; changes may occur to the place later on that can affect this opinion. The reviewer also declares that she has not received any monetary or non-monetary compensation from this place for writing the review.