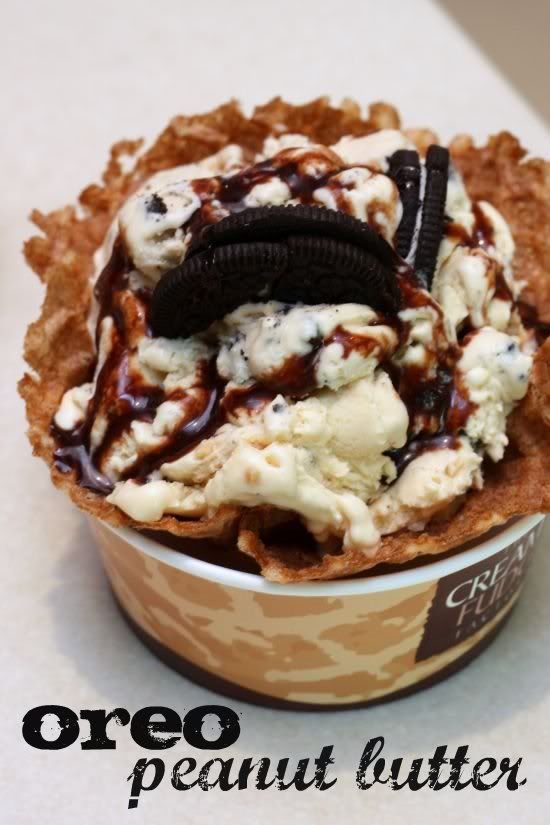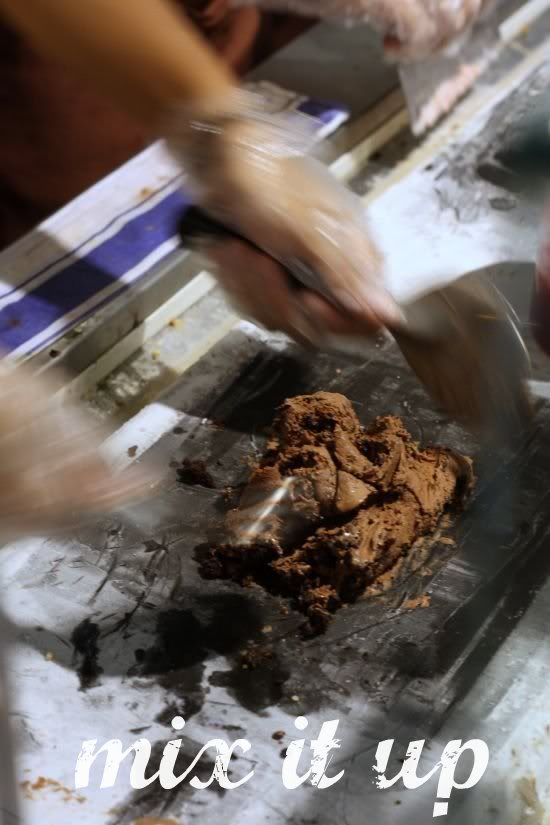 The heat is back with a vengeance. Balmy days get a shot of cool rain that never seem to be enough. Most of the time, the crazy weather gets my tongue wagging like a dog in Pavlov's experiment for cool relief or something like this new fangled ice cream sundae at Cream and Fudge Factory.
It may sound more like a confectionery sweet shop but this Thai-based franchise serves up creamy ice cream with various flavours. Their specialty is a few flavours or just one flavour all mixed up on a cold plate with various sauces or toppings. While the thought of it sounds fantastic, I must admit it makes a darn messy looking sundae. Kinda like what kids do in kindergarden I reckon.
Nevertheless, the taste (which is more important vs its looks) gets our thumbs up even though it does burn a hole in the wallet (RM18.90 for two scoops sundae). I had the sinful oreo peanut butter with a hot fudge ribbon while the other half indulged in a more healthy sounding peach melba. Served on a waffle cup, I had fun playing and getting my fingers sticky while I tried to eat (as daintily as possible) the crunchy waffle bits with my ice cream.
While the ice cream is not the most ultra creamiest in town, it is pretty decent stuff that can be on par with those fellas who boast of 31 flavours. You get to choose from some pre-mixed flavours or if you are bored with those, go for the custom made mixes. They also do one scoop or two scoops sundaes.
(Halal. Place has taken over The Lawn's kiosk. Another outlet can be found at Fahrenheit 88. More pictures are in
the Flickr set.)
*Disclaimer: The opinions expressed here is entirely based on my personal tastebuds and may vary for others. This review is time sensitive; changes may occur to the place later on that can affect this opinion. The reviewer also declares that she has not received any monetary or non-monetary compensation from this place for writing the review.